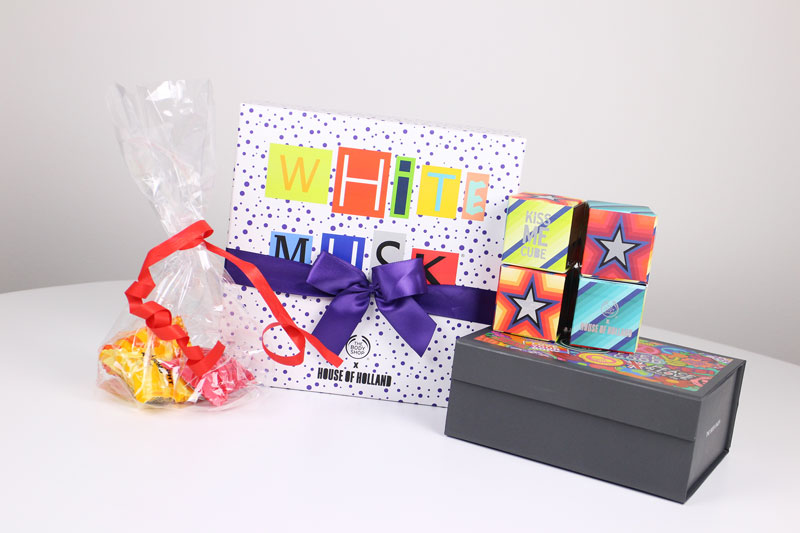 I fredags hämtade jag ut ett enormt paket ifrån The Body Shop fint inslaget i röda rosetter. De som jobbade på utlämningsstället oh;ade högt när de plockade fram paketet. Så fint var det. När jag kom hem visade det sig att de skickat mig lite julklappar – hur gulligt. Det var en blandad kompott i lådan och jag tänkte visa upp lite av det i detta inlägg. I den gråa lådan på bilden här ovan ligger det smink som vi ska titta på senare i veckan. Till vinterns kollektioner har The Body Shop samarbetat med modeskaparen House Of Holland som designat årets julprodukter.
HOUSE OF HOLLAND X THE BODY SHOP KISS ME CUBE 175 kr*
En liten magisk kub med fyra fruktiga Lip Butters i jordgubb, shea, mango och kokosnöt.
THE BODY SHOP BATH BOMB 20kr/st*
Små söta badbomber i dofterna jordgubb, mango och vinterns limited edition doft vanilj. Vi har ju tyvärr inget badkar så jag brukar ge bort alla badprodukter men dessa behåller jag nog utifall jag snubblar över ett badkar på en resa eller liknande. De doftar f ö r gott för att ge bort.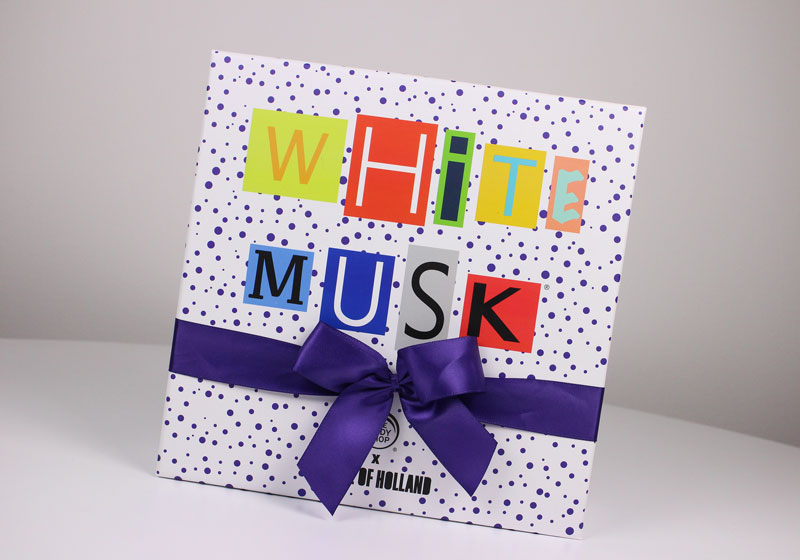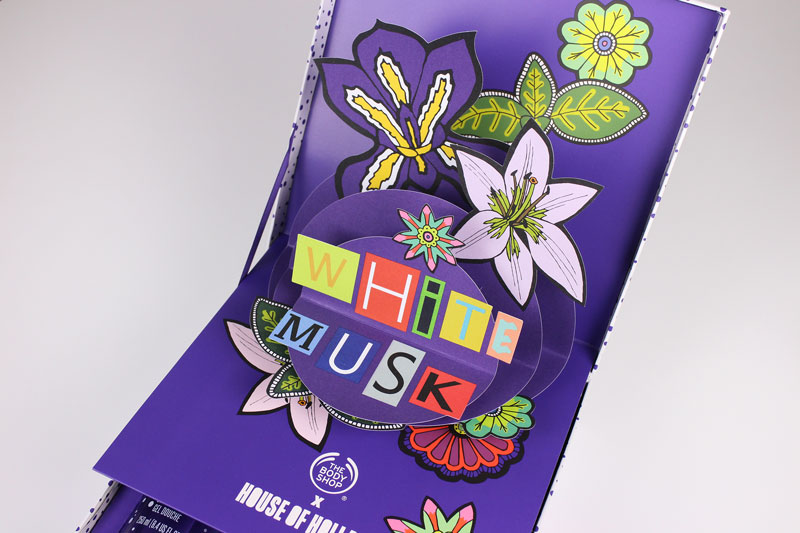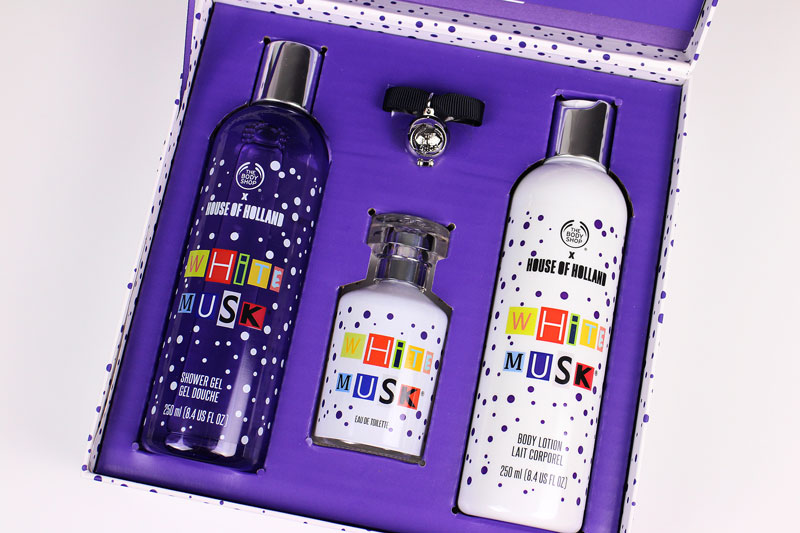 HOUSE OF HOLLAND X THE BODY SHOP WHITE MUSK DELUXE GIFT SET 750 kr*
I den här otroligt fina asken hittade jag The Body Shops ikoniska doft White Musk som inte har testat innan. White Musk är innehåller en cruelty-free producerad och vegansk mysk – helt syntetisk med andra ord. Doftnoterna är bland annat citrus, koriander, iris, liljekonvalj med flera. Ni kanske min att jag inte riktigt gillade lillasystern som lanserade i våras som var en aning mer fruktig. Den här däremot gick rakt in i mitt hjärtat – så god! Denna lilla limited edition ask innehåller Eau De Toilette White Musk® 60ml, Shower Gel White Musk® 250ml, Body Lotion White Musk® 250ml och en doftkula.
Tack för julklappen The Body Shop ♥