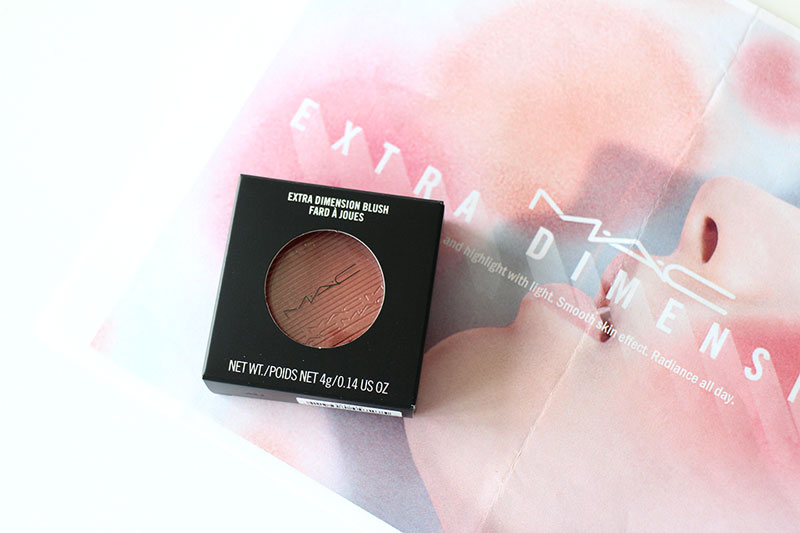 "Blush and highlight with light. Smooth skin effect. Radiance all day."
Nyligen utökade MAC sin Extra Dimension serie med nya – permanenta – rougenyanser.
Jag har fått hem nyansen
Faux Sure!
som jag skulle beskriva som en varm kopparnyans med lite rosa undertoner. Formulan är väldigt lättarbetad och finishen är likt resterande Extra Dimension produkter skimrande och ljusreflekterande. Jag tycker att det är bra med pigmentering i rouget och jag får se till att vara lätt på handen när jag ska plocka upp produkten – inte minst eftersom detta är en ny typ av nyans i min samling. Helt klart inte en nyans jag själv skulle plocka upp i butiken men den har förvånat mig till det positiva och nu är den en härlig utstickare i min väldigt rosa rougesamling. Trots sin pigmentering är Faux Sure! lätt att blenda och blir superfin på kinderna. Kan tänka mig att den är alldeles ljuvlig som ögonskugga också – måste prova! Extra Dimension Blush finns i butik nu – bland annat hos
Åhlens*
och kostar 255 kr/st.