*Inlägget innehåller annonslänkar*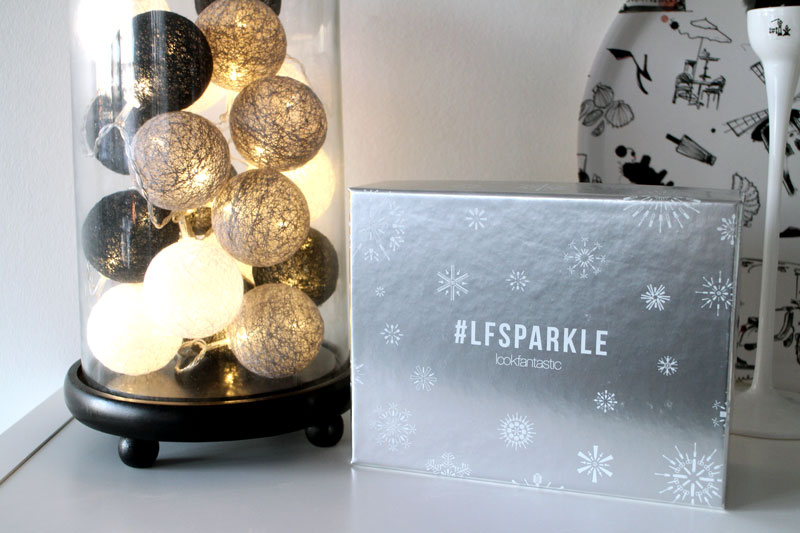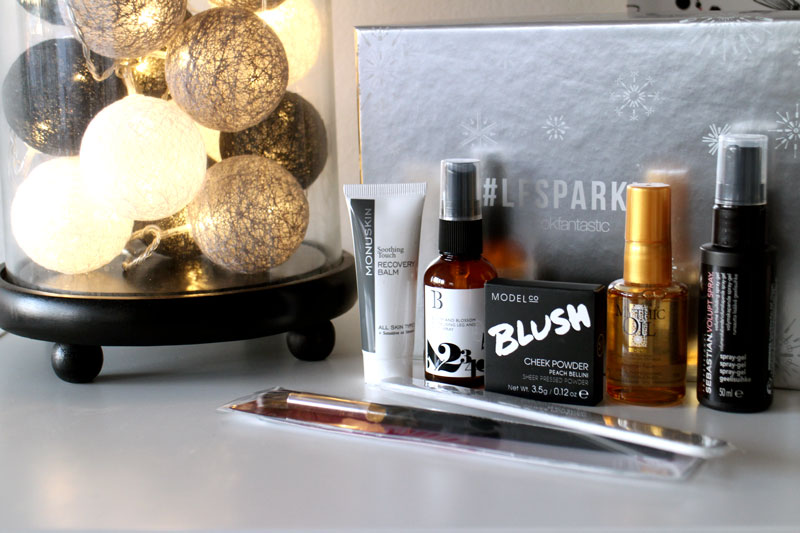 Månadens box ifrån Lookfantastic* har precis landat hos mig och den här månaden är det tema glitter. LFsparkle som boxen kallas ska innehålla allt som vi behöver för skapa en glamorös look och känsla för hela kroppen till alla stundande fester. Boxen har den här månaden fått en silvrig look med snöflingor i olika storlekar och innehöll dessutom ELLE UK senaste nummer. Min box innehöll:
♥ Monu Skin Recovery Balm (sample size 25ml, ord. 50ml/ca 290 kr)
♥ Bloom and Blossom Revitalising Foot and Leg Spray (sample size 50ml, ord. 100ml/ca 165 kr)
♥ Model Co Blush "Peach Bellini" (full size, ?kr)
♥ L´Oréal Professionnel Mythic Oil (sample size 30ml, ord. 100ml/ca 165 kr)
♥ Sebastian Professional Volupt Spray (sample size 50ml, ord. 150ml/ca 265 kr)
♥ Look Good Feel Better Angled Blending Brush (full size, ca 85 kr)
♥ Lookfantastic nagelfil (bonusprodukt)
---
Överlag en riktigt bra box i mitt tycke. Ett par av produkterna har jag redan testat sen innan och fått i andra boxar (monu + sebastian) men dem kommer alltid att glädja någon annan i min närhet. Superpepp på håroljan då jag länge har velat testa Mythic Oil serien ifrån L´Oréal Pro. Jag ser även fram emot att få testa borsten och rouget. Kul med lite mer smink och mindre hudvård den här månaden. Nu ser jag fram emot nästa månads box som jag hoppas är riktigt go inför jul och nyår. Här* kan du läsa mer om boxen och starta en egen prenumeration.
---