Recension av The Body Shop adventskalender 2022
INFO OM KALENDERN
Till att börja med vill jag säga att den här kalendern har varit en del av ett samarbete med The Body Shop på Instagram. Detta inlägg har dock inget med samarbetet att göra och alla tankar kring kalendern är mina egna.
The Body Shop lanserade i vanlig ordning tre olika kalendrar i år och detta är den största av dem tre – alltså också den dyraste: Box of Wishes & Wonders Ultimate Advent Calendar. Årets design är väldigt fin och i form av en liten byrå med utdragslådor där alla luckor varit placerade. Kalendern innehöll 25 luckor med bästsäljande produkter för hela kroppen i både full size och travel size. Dock överhängande full size.
PRIS & VÄRDE
Kalendern kostade 1475 kr med ett totalt värde på ca 2800 kr. Värdet har varit betydligt högre tidigare år men det är kanske inte konstigt att ett företag ser över hur ens kalender och kostnadsstruktur ska se ut år från år. Kalendern finns fortfarande att köpa på The Body Shops hemsida* och då till fullpris. Alltså ingen mellandagsrea.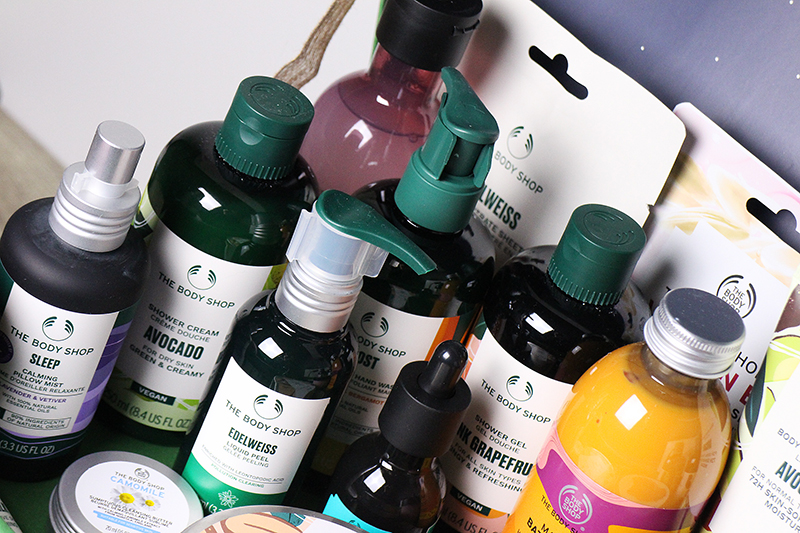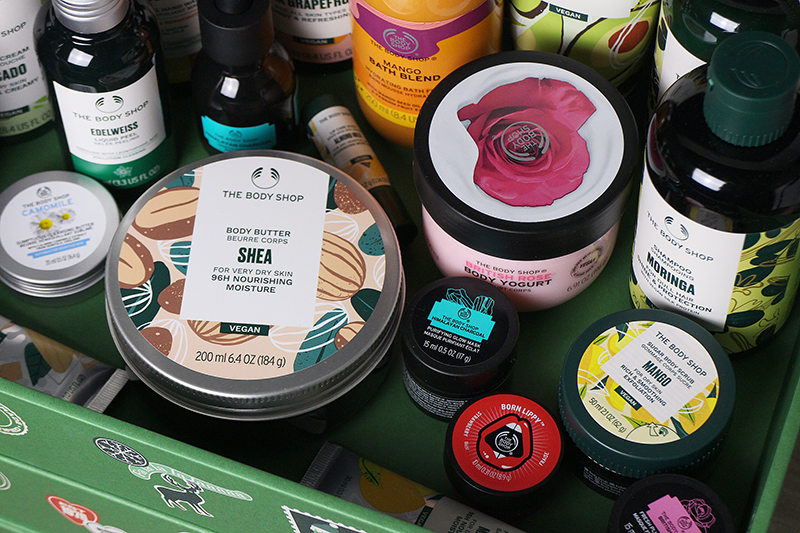 INNEHÅLL
Bath Lily Large Ramie Gift
Pink Clay Facial Konjac Sponge
TANKAR OM INNEHÅLLET
I det stora hela tycker jag att innehållet är bra. Jag gillar att det finns något till hela kroppen och att majoriteten av produkterna kommer i full size. Inte mycket till utfyllnad heller vilket alltid uppskattas. Jag har testat väldigt mycket från The Body Shop under åren men i kalendern hittar jag flera nyheter för min del så det ska bli väldigt kul att utforska dessa produkter mer.
MINA FEM FAVORITER
Oj svårt men jag tror att min topp fem är: Vitamin E Hydrating Toner, Himalayan Charcoal Skin Clarifying Night Peel, Sleep Calming Pillow Mist, Avocado Bodylotion-to-oil och Mango Bath Blend.
NÅGOT JAG SAKNADE?
Jag saknar något mer till ansiktet. Hade gärna sett en ansiktskräm från till exempel Vitamin E-serien som skulle passa sig bra nu under kallare tider. Jag hade också gärna sett någon makeup produkt, exempelvis en mascara. Och även om jag vet att syftet med kalendern är att lyfta fram bästsäljande produkter och dofter så saknar jag något från dem olika julkollektionerna.
NÅGOT JAG INTE GILLADE?
Är inte jätteimponerad över att få dubbelt eller trippelt av samma kategori. Exempelvis tre varianter av bodylotion, två handkrämer, två duschkrämer och så vidare. Då hade jag hellre bytt ut en bodylotion till en ansiktskräm eller iallafall inkluderat juldofterna. Sen är det klart att vissa dofter passar mig bättre än andra. En del produkter kommer därför att läggas åt sidan till en framtida tävling eller två på min Instagram.
SLUTSATS – SKULLE JAG KÖPA DEN IGEN?
Jag har haft The Body Shop Ultimate kalender flera gånger under åren och har alltid varit överhängande nöjd. Även så detta år. Jag tror absolut att jag kommer att köpa den igen om något år när det har blivit lite mer variation på produkterna i och med nya lanseringar, dofter och så vidare. Det här är ju en dunderkalender för den som älskar The Body Shop eller för den som velat testa större delar av sortimentet.