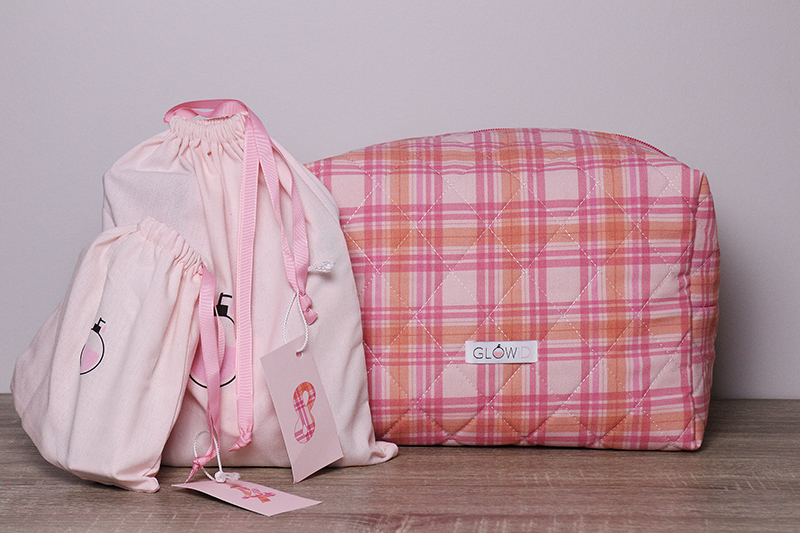 Recension av GLOWiD adventskalender 2022
INFO OM KALENDERN
Adventskalendern från GLOWiD* 2022 gick under namnet The Necessäry. Kul namn tycker jag och väldigt passande eftersom kalendern i sig är en stor (!) necessär fylld av små presentpåsar. Kalendern utformades med ledorden hållbarhet och återbruk i åtanke eftersom både necessären och påsarna går att återanvända. Allt sytt i Borås dessutom.
Själva konceptet kring kalendern känns väldigt nytänkande och får GLOWiD att sticka ut i mängden. Istället för 24 (25) luckor så innehöll necessären 8 luckor i varierad storlek och med olika datum utmärkta i små tags. Med detta koncept ville GLOWiD ge kunden möjlighet att lära känna varje produkter i respektive påse innan det var dags att öppna nästa. Det var med andra ord alltid två-tre dagar emellan varje påse. Varje lucka/påse hade också ett tema som hår, kropp, glass skin osv.
PRIS & VÄRDE
The Necessäry från GLOWiD kostade 2245 kr med ett totalt värde på 6135 kr. Det är mycket pengar för en kalender men också mycket valuta för pengarna. Jag hade tur att ha lite "Glow points" hos GLOWiD som jag kunde byta ut mot en 10% rabatt som också gick att applicera på kalendern. Så några kronor billigare blev den för min del.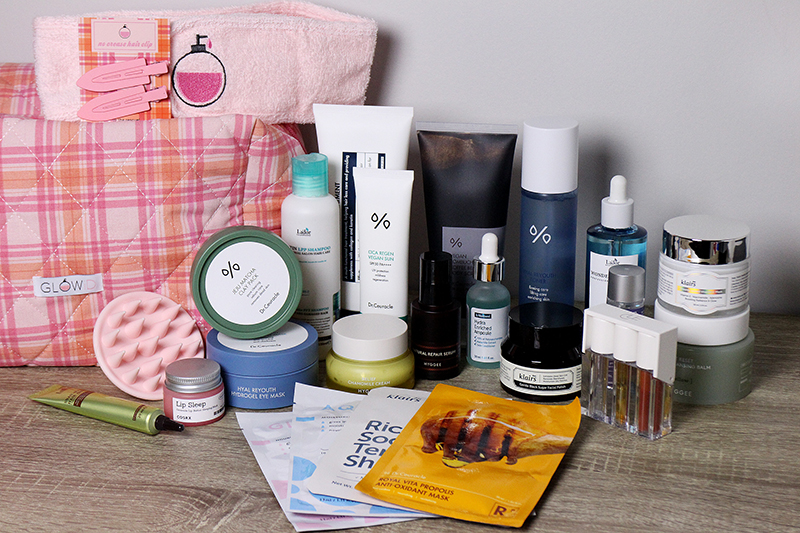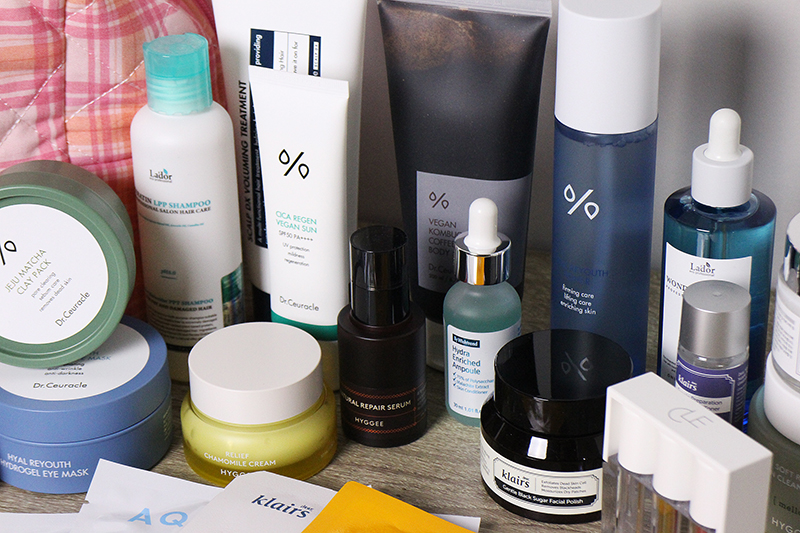 INNEHÅLL
GLOWiD Hairband
GLOWiD Hair Clips
Cosrx Ceramide Lip Butter Sleeping Mask (full size, 285 kr)
150 kr i presentkort på GLOWiD
TANKAR OM INNEHÅLLET
Wow wow wow. Jag är lätt mållös över den här kalenderns innehåll. Även fast jag visste vad den höll pga hade sett spoilers så är jag blown away så här efter att ha öppnat den. Tre utfyllnadsprodukter som jag köper rakt av och som faktiskt ändå kommer till användning. Travel size produkterna är knappt travel size. Hela 14 full size produkter – varav flera nyheter hos GLOWiD. Ett presentkort. Ja nej men ni förstår ju att det här är årets kalender. Bra mix på innehållet också och att det inte bara är storsäljande favoriter som om man likt jag är kund hos GLOWiD kanske redan testat – tex Kombucha Essence.
MINA FEM FAVORITER
Kan inte välja fem! Jag vill testa allt pronto och så får jag återkomma efter hand. Men okej om jag måste. Hyggee Soft Green Cleansing Balm, Dr. Ceuracle Hyal Reyouth Toner, Dr. Ceuracle Scalp DX Voluming Treatment, Cosrx Ceramide Lip Butter Sleeping Mask och CLE Lip Care Trio.
NÅGOT JAG SAKNADE?
Jag hade gärna sett något mer från Cosrx eller från By Wishtrend. Eller att någon av påsarna hade varit en mindre necessär av den större så att man hade kunnat ha en liten duo. Jag fattar dock att det hade satt en annan prislapp på kalendern och jag menar, det är inte som att jag är missnöjd med innehållet.
NÅGOT JAG INTE GILLADE?
Nej, jag har inget att anmärka på. Inget!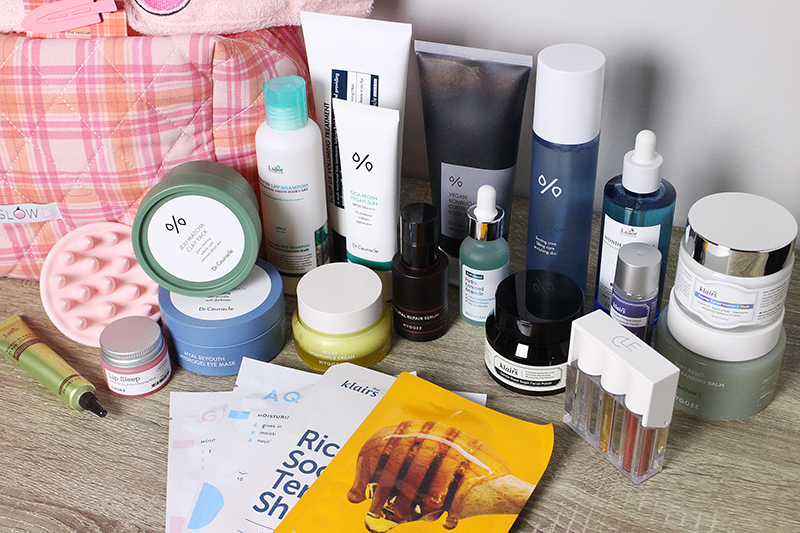 SLUTSATS – SKULLE JAG KÖPA DEN IGEN?
Tror det är rätt givet vid det här laget att jag verkligen – VERKLIGEN – gillade den här kalendern. Så ja, GLOWiD please take my money nästa år också.