*Inlägget innehåller annonslänkar*
---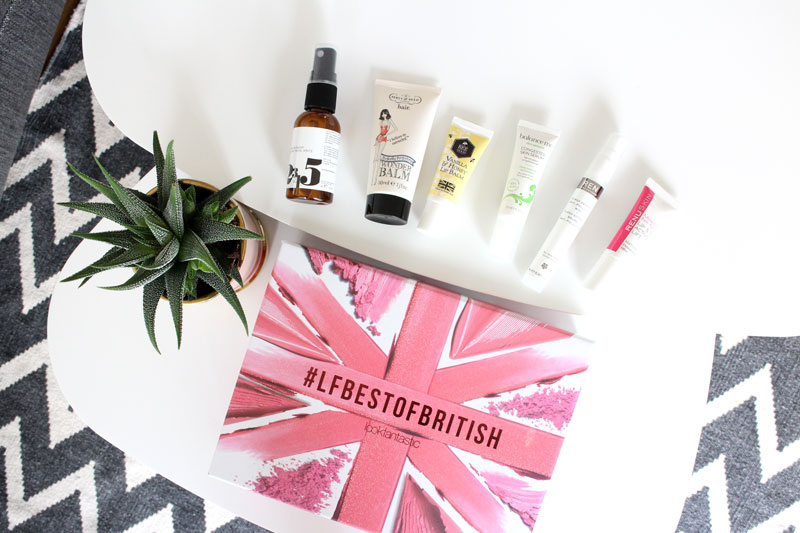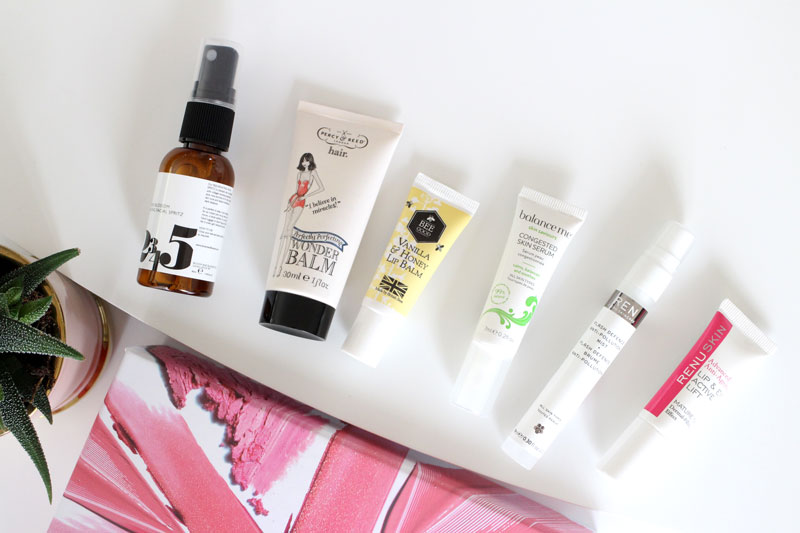 Månadens box ifrån Lookfantastic* pryds av en rosa Union Jack gjord av makeup swatches och temat för månaden är väl rätt så självklar? Best of british är temat och boxen som bara innehåller brittiska märken är en hyllning till de brittiska landslagen i OS. Så vad innehåller boxen då?
♥ Bloom and Blossom Rejuvenating facial spritz (sample size 40ml, ord. 100ml / ca 170 kr)
♥ Percy and Reed Wonder Balm (sample size 30ml, ord. 75ml / ca 200 kr)
♥ Bee Good Vanilla and Honey Lip Balm (10 ml / ca 55 kr)
♥ Balance Me Congested Skin Serum (sample size 7ml, ord. 15 ml / 179 kr)
♥ REN Flash Defence Anti-pollution mist (sample size 9ml, ord. 60ml / ca 270 kr)
♥ RENU Lip and Eye Active Lift (sample size 7ml, ord. 25ml / 589 kr)
Månadens box är helt okej. Inget utöver det vanliga och egentligen rätt tråkig då flera av märkena har varit med tidigare. Borde väl finnas roligare märken än så som kommer ifrån Storbritannien? Den produkt jag blev gladast över var misten ifrån REN. Den ser jag fram emot att få testa. Måste också säga att två mister i en och samma box är lätt overkill. Nej, Lookfantastic – bättre än såhär kan ni! Hoppas på en roligare höstbox i september! Vill du läsa mer om tidigare boxar, om prenumerationstjänsten eller signa upp dig för en egen box så kan du göra det här*.
---