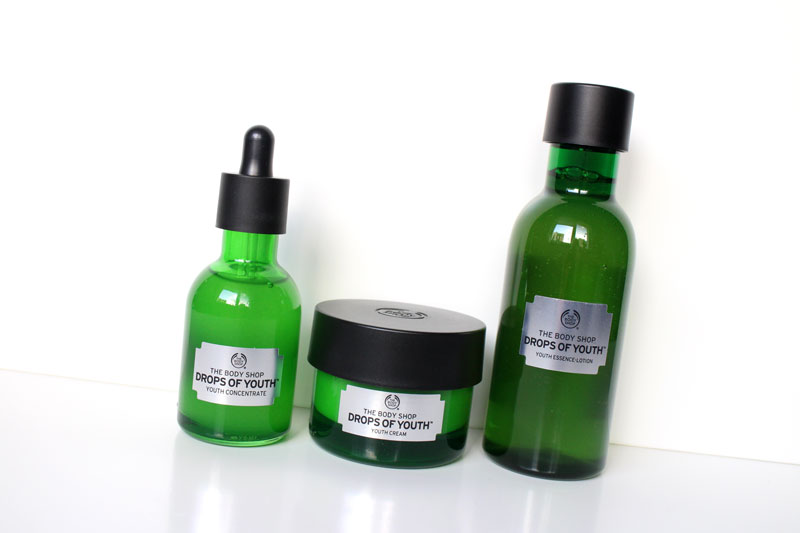 Drops of Youth är en hudvårdsserie som många säkert känner igen i The Body Shops sortiment. Serumet i serien – Youth Concentrate –  är en av TBS mest sålda produkter världen över med 1 sålt serum var 23 sekund. Nu utökas serien med två nya produkter, det välkända serumet får en ny formula och hela serien får ny kostym med nya premiumförpackningar. Lansering sker den 12 januari.
Drops of Youth Youth Cream är en hudkräm berikad med en blandning av växtstamsceller ifrån Edelweiss – känd för sina skyddande egenskaper, Martorn– känd för sina sammandragande egenskaper samt Strandsilja – känd för sina uppfriskande egenskaper. Den lätt vispade krämen ska användas varje dag i din hudvårdsrutin och appliceras efter att du använt serum och innan makeup. Youth Cream ska resultera i en mättad och återfuktad hud, att fina linjer minimeras och att huden ser fräsch och utvilad ut. Förutom Youth Cream lanseras även en Essence Lotion, ett essentiellt första steg efter rengöring. Denna lotion ska vårda samt förbereda huden för efterföljande steg. Både Essence Lotion samt Youth Concentrate innehåller även de den nya trion av växtstamsceller.
Jag har fått hem de båda nyheterna samt serumet med den nya formulan som jag är superpepp på att testa. Jag har hört gott om serumet innan men inte haft chansen att testa innan så det känns extra roligt att få testa nu ihop med nya produkter ur serien. För tillfället kör jag på en hudvårdsrutin ifrån Clinique så testandet av just dessa produkter får tyvärr vänta på sig.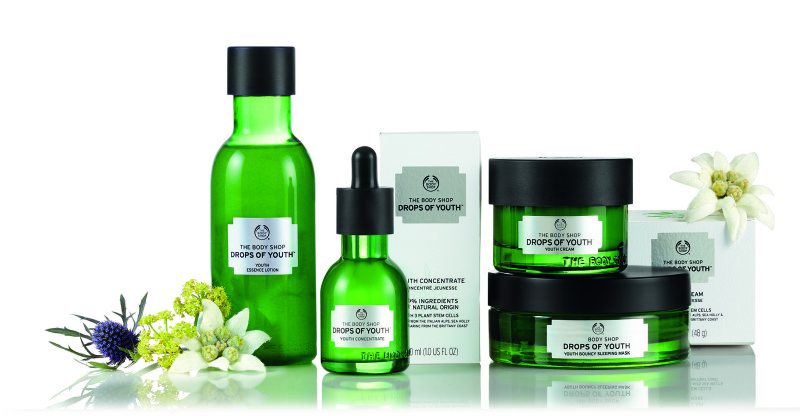 – NYHET Youth Essence-Lotion 160 ml / 225 kr
– NYHET Youth Cream 50 ml / 325 kr
– NY FORMULA Youth Concentrate 50 ml / 495 kr
– Youth Eye Concentrate 10 ml / 295 kr
– Youth Bouncy Sleeping Mask 90 ml / 325 kr
– Wonderblur™ Youth Smoother 30 ml / 245 kr
---