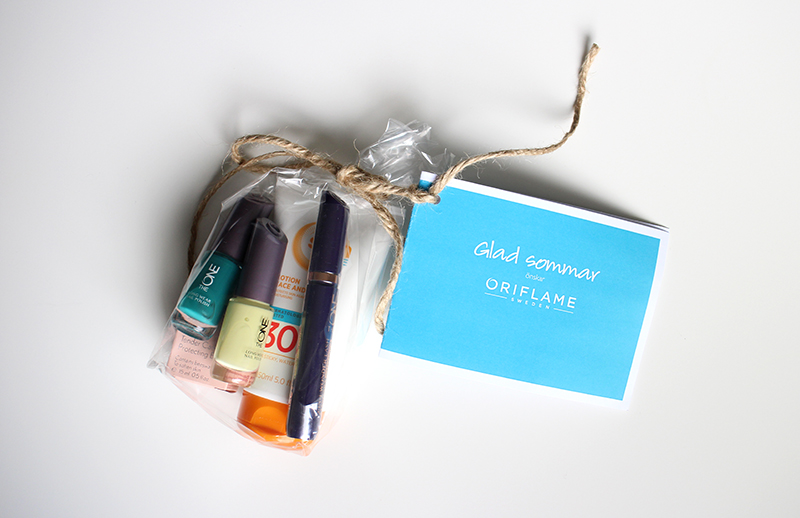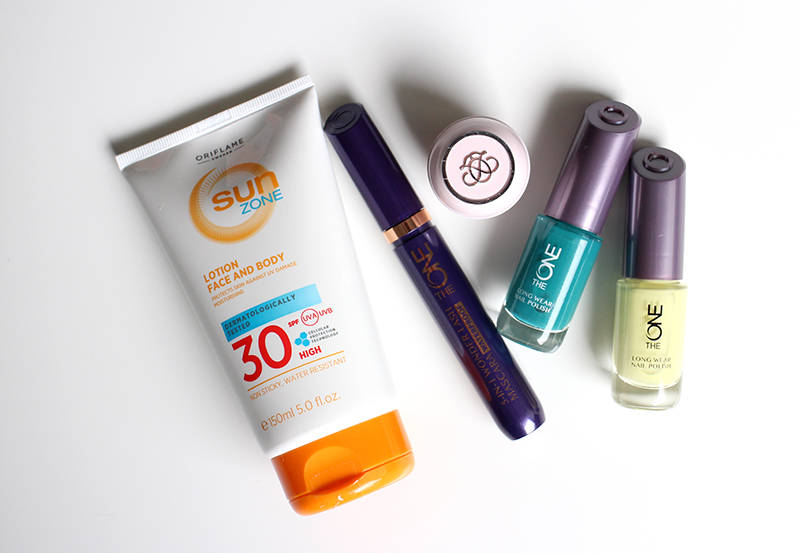 För någon vecka sedan fick jag ett litet sommarpaket ifrån Oriflame med deras sommarfavoriter. Min syrra var Oriflamekonsult när jag var mindre så jag är rätt så bekant med märket sen innan men jag har inte testat något från Oriflame (förutom en hudvårdsserie) på flera år. Den rosa alltiallo-krämen hade jag när jag yngre och vill minnas att den var bra. Solkrämen har jag testat de senaste dagarna och den känns toppen på huden. Inte sådär klistrig eller klibbig som vissa solskydd. Doften är den klassiska solkrämsdoften och den är väl egentligen svår att undvika. Mascaran ska bli intressant att testa och lacken är så fina! Oriflames sommarfavoriter är:
♥ Sun Zone Lotion Face & Body Spf30 Water Resistant – Skyddar och ger huden fukt medan du vistas i solen. Lätt solcreme med Spf 30 som lämnar din hud återfuktad och mjuk. 150ml/149kr.
♥ The ONE 5-in-1 Wonder Lash Waterproof Mascara – Ger volym, längd och böjd samt vårdar och separerar fransarna med en vattenfast formula. Glider på som silke och tål vatten, svett och fukt utan att rinna, kladda eller smetas ut. 8ml/159kr.
♥ Tender Care Protecting Balm – Universalvårdande kurcreme. En hudvårdsklassiker som mjukgör och lugnar torr eller irriterad hud. Använd på irriterande hudområden över hela kroppen – perfekt för sprucken hud, armbågar, eksem eller nariga nagelband. 15ml/115kr.
♥ The ONE Long Wear Nail Polish – Högtäckande nagellack med lång hållbarhet i de senaste nyanserna. Med Expert Gel Technology för en jämn täckning och hållbar färg. 8ml/120kr.
Har du testat någon av dessa? Eller kanske någon annan rolig produkt från Oriflame?
---
*Pressutskick