Nu har Essies vinterkollektion landat i butikerna och även hemma hos mig. Årets kollektion är kanske inte en klassisk samling av julnyanser men i mitt tycke är den fantastisk. Jag såg ett par promobilder på kollektionen redan för några månader sedan och föll direkt för nyanserna. Den känns upplyftande och fräsch vilket verkligen behövs i dessa tider (vad sägs om 45 min sol i Kalmar i november?!). Essie väljer alltid ut ett lack som kollektionens lilla stjärna och den här gången är det Jiggle Hi, Jiggle Low (guld/silver) som står i frontljuset. Förutom vinterkollektionen släpps även två nya glitterlack men mer om dem i helgen. Kollektionen i butik nu som sagt och prislappen ligger på 129 kr/st. Någon nyans i din smak?
jump in my jumpsuit – jubilant juicy red || bump up the pumps – raucous coral mauve || jiggle hi, jiggle low – molten gold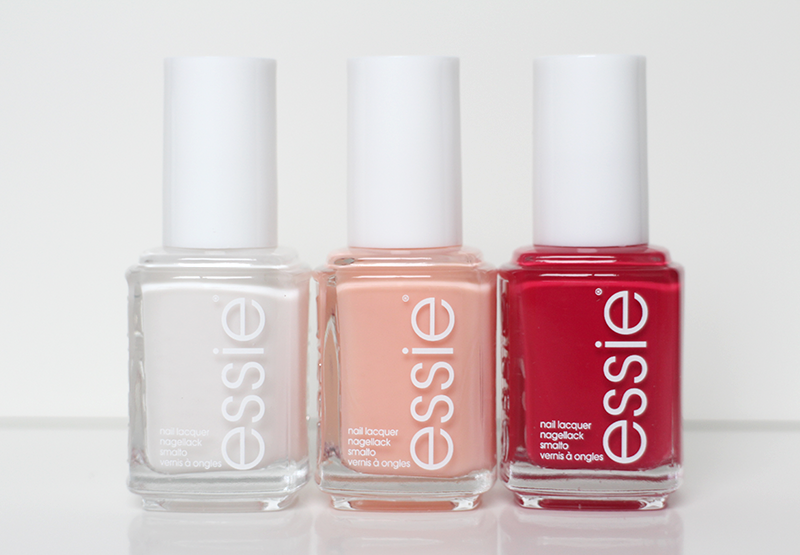 tuck it in my tux – silken ivory crème || back in the limo – sheer ripe melon ||
double breasted jacket – passionate tourmaline ruby
---
*Pressutskick
---
Inne på 24Kalmar bloggar jag idag om en nyhet från The Body Shop. Missa inte.