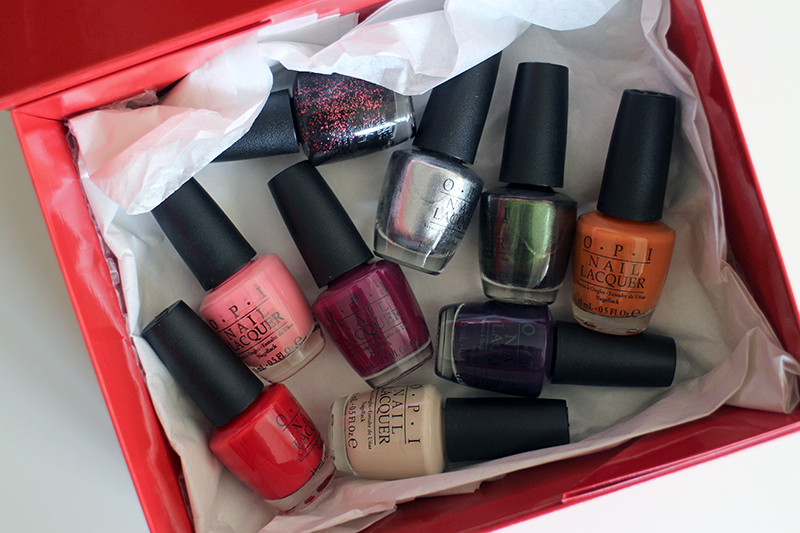 I den tjusiga asken från OPI hittar vi märkets första kollektion i samarbete med Coca Cola. Kollektionen går under namnet Icons Of Happiness och består av 9 läskande nyanser, alla inspirerade av Coca Colas drycker. Kollektionen landar i butik i mitten på juni och prislappen ligger på 150 kr. Swatches kan ni hitta här och här.
Coca Cola Red, You´re so vain-illa, Sorry I´m fizzy today, Get cherried away, Turn on the haute light
Turn on the haute light, Today I accomplished zero, Green on the runway, A grape affair, Orange you stylish!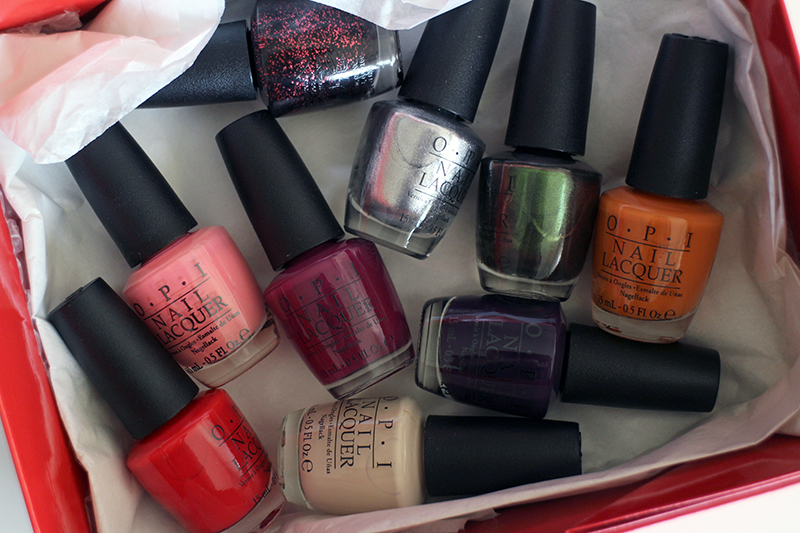 Sorry för fotobomben men de är ju så fina så jag måste. Var som ett litet barn när jag öppnade pressutskicket. Den här kollektionen har OPI verkligen lyckats med och jag vet inte riktigt i vilken ände jag ska börja. Ett lack på vardera finger kanske.
Hittade ni någon intressant nyans?