Inlägget innehåller annonslänkar

En trend som vi har sett mycket av den senaste tiden och som vi kommer att få se ännu mer av under året är "anti-pollution". Det vill säga produkter och/eller märken som jobbar förebyggande och skyddande mot föroreningar och avgaser. Urban Decay lanserade nyligen sin All Nighter Mist i en ny Pollution Protection formula* och det franska märket NoxiDoxi vars hela varumärkesfilosofi kretsar kring anti-pollution landar snart i Sverige hos Apotek Hjärtat.
Brittiska The Hut Group som bland annat äger Lookfantastic, Illamasqua och HQhair köpte under hösten upp Glossybox från dåvarande ägarna Rocket Internet och Kinnevik. Än så länge har inte några ändringar skett för varumärket Glossybox men med tanke på den kraft The Hut Group sitter bakom så är väl ändå frågan om inte förvärvet kommer att gynna Glossybox i framtiden. Möjligen att det kommer att satsas lite mer på innehållet i boxarna och kanske att innehållet blir lite mer likt i samtliga länder GB levererar till. Det har ju dock också spekulerats i huruvida THG kommer att forstätta driva två olika men snarlika prenumerationstjänster? Det återstår att se.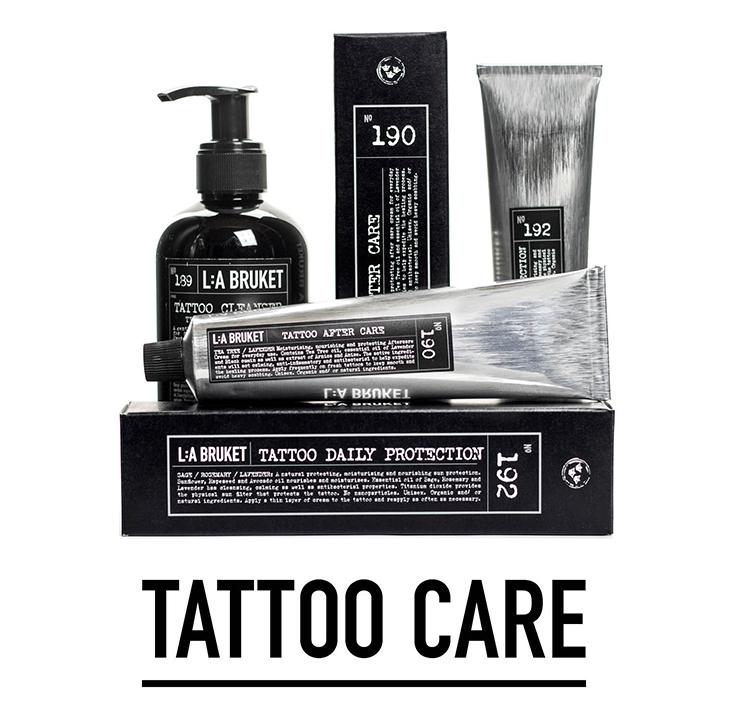 L:a Bruket lanserade nyligen en ny kroppsserie – Tattoo Care – som består av tre produkter för att vårda och återfukta tatuerad hud. Kollektionen är framtagen i samarbete med tatueringsstudion Sang Bleu London och består av Tattoo Cleanser, Tattoo Aftercare och Tattoo Daily Protection. Produkterna ska vara lika bra att använda vid läkning av nya tatueringar som till "gamla" tatueringar. Själv hade jag gärna haft serien här hemma då jag saknat produkter för att underhålla mina tatueringar när de läkt klart. Min fina böna Jannike har bloggat om hela kollektionen och ger dessutom grymma tips på vård av tatueringar. Kolla in!

Therese Lindgren har lanserat ett eget skönhetsmärke – Indy Beauty. Märkets produkter är veganska, tillverkade i Sverige av CCS Healthcare och certifierade av Djurens Rätt. Indy Beauty står för en harmoni mellan inre och yttre hälsa och skönhet. Vid lanseringen lanserades 17 olika produkter för både ansikte och kropp och fler kanske det blir i framtiden. Produkterna finns bland annat hos Lyko* men kommer också att säljas på apotek landet runt. Jag ser fram emot att läsa mer om produkterna hos mina kollegor som närvarade på pressfrukosten.