Under våren lanserade det Umeåbaserade företaget Glossgods en serie med highlighters i tre olika format → pressat puder, kräm och löst pigment. Kollektionen går under namnet Gal On The Moon och är inspirerad av kvinnor inom rymdyrket. De krämhighlighters som ingår i kollektionen är till exempel döpta efter kvinnor som jobbar inom rymdyrket som en hyllning. På Daisy Beauty Expo i januari fick vi som var på mässan se en första edition på kollektionen och jag tror att vi alla blev förälskade. För tro mig när jag säger att det är tryck i dessa. Samtliga formulas kommer i fyra olika nyanser. Tanken är att du antingen bär samtliga produkter för sig om du är ute efter en glowig finish men vill du ha en intensiv look så använder du både pressad, pigment och krämhighlighter ihop.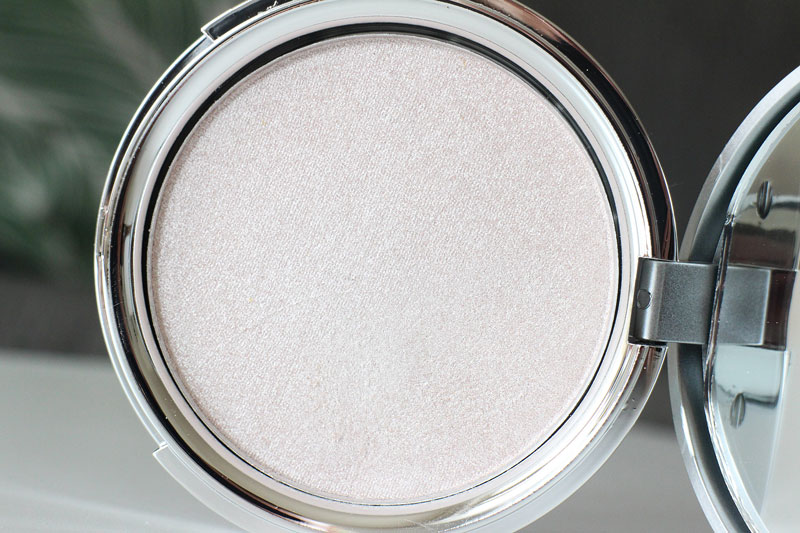 När kollektionen lanserades var jag snabb på att beställa hem "May the Glow Be With You" som är en av fyra pressade highlighters. Det här är en champagnefärgad highlighter men jag tycker att den går lite – pyttelite – åt det rosa. Jag försökte fånga det på bilderna men lyckades väl sådär. Formulan är mjuk och len och en dröm att applicera. Pigmentet är BAM – så mycket lite produkt går åt, vilket gör den här rackaren till en dryg en. Slutresultatet blir så intensivt som du önskar då den är lätt att bygga upp men viktigast av allt är denna highlighter inte är glittrig. Priset ligger på överkomliga 199 kr och jag är förvånad över att inte fler har hittat dessa. Kvalitén är super och prislappen likaså.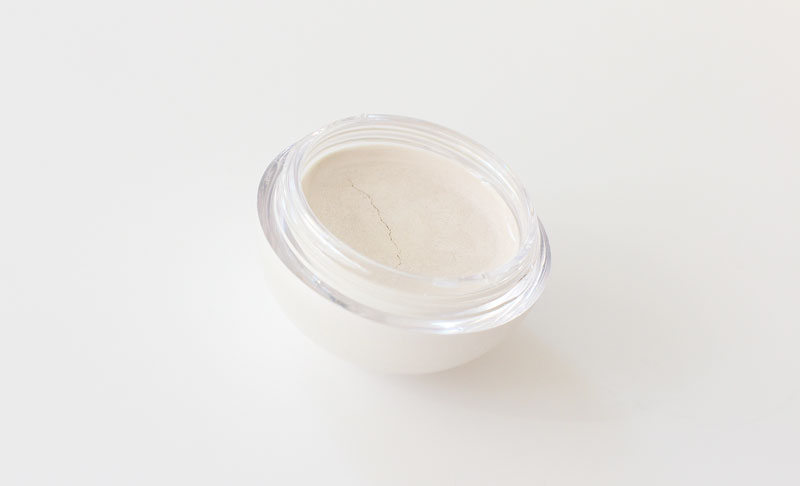 En matchande krämhighlighter har också hittat hem hit och denna i nyansen P. Young (99 kr). Pearl Young som nyansen är döpt efter var den första kvinnan som NASA anställde och banande vägen för andra kvinnor hos NASA. Som jag nämnde tidigare så bestämmer du själv hur du vill bära dessa produkter. P. Young är en kall silvrig nyans som är jättefin på egen hand men som gör underverk under May the Glow Be With You.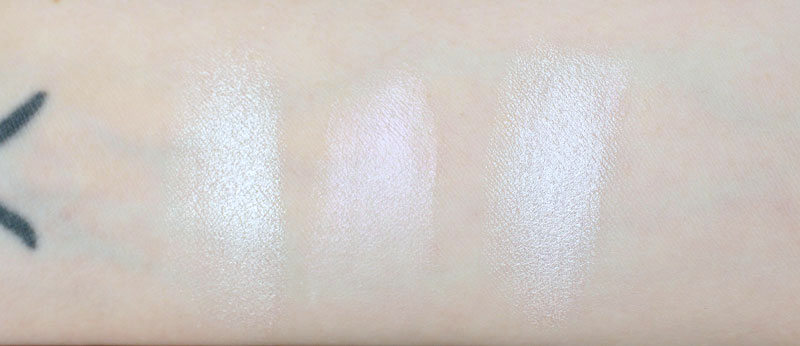 Pressad highlighter | Krämhighlighter | Pressad över kräm