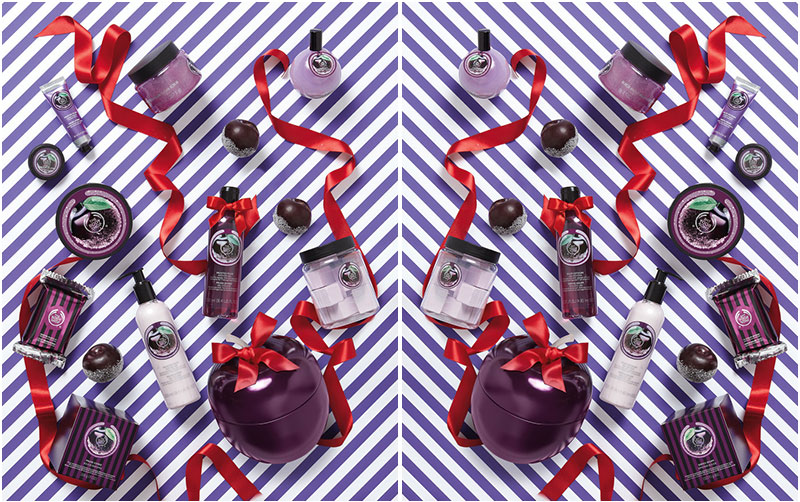 Ingen jul utan härliga julkollektioner. Den 27 oktober släpper The Body Shop sina julkollektioner och ny kollektion för i år är Frosted Plum med plommonextrakt ifrån Turkiets fruktträdgårdar. Förutom denna nyhet så återser vi även förra årets stora succé Glazed Apple samt trotjänaren Frosted Cranberry. Jag gillade Glazed Apple förra året men nu är jag supernyfiken på Frosted Plum.
---
"- Den här kollektionen har en blommigt fruktig doft av plommon, hallon, magnolia och pion. Vi ser verkligen fram emot att erbjuda Frosted Plum till våra kunder, säger Linda Expert, Retail Academy Trainer på The Body Shop Sverige.
– Förutom extrakt från plommon så innehåller Frosted Plum-kollektionen flera olika Community Fair Trade-producerade ingredienser.Till exempel så innehåller Frosted Plum Body Scrub socker från från Paraguay som effektivt men skonsamt exfolierar bort döda hudceller, samt aloe vera från Mexiko som lenar och fuktighetsbevarar huden. Dessa ingredienser gör produkterna effektiva och vårdande, men de fyller också en viktig funktion i och med att de hjälper till att berika människors liv i de kooperativ som vi samarbetar med."
---
Frosted Plum-kollektionen består av nio olika kroppsprodukter samt ett doftljus. I centrum för kollektionen hittar vi det nya formatet Bath Fizzers som är små badkuber för väldoftande bad. Förutom enskilda produkter hittar vi även tre olika julgåvor som innehåller ett urval av kollektionens produkter.
Frosted Plum Bath Fizzers (300 g, 225 kr)
Frosted Plum Body Scrub (250 ml, 225 kr)
Frosted Plum Shower Gel (250 ml, 90 kr)
Frosted Plum Soap (100 g, 45 kr)
Frosted Plum Body Butter (200 ml, 195 kr)
Frosted Plum Shimmer Lotion (250 ml, 165 kr)
Frosted Plum Shimmer Mist (100 ml, 195 kr)
Frosted Plum Hand Cream (30 ml, 60 kr)
Frosted Plum Lip Balm (20 ml, 95 kr)
Frosted Plum Scented Candle (200 g, 175 kr)
Frosted Plum Treat Box (115 kr)
Frosted Plum Tin of Treasures (195 kr)
Frosted Plum Tin of Delights (495 kr)