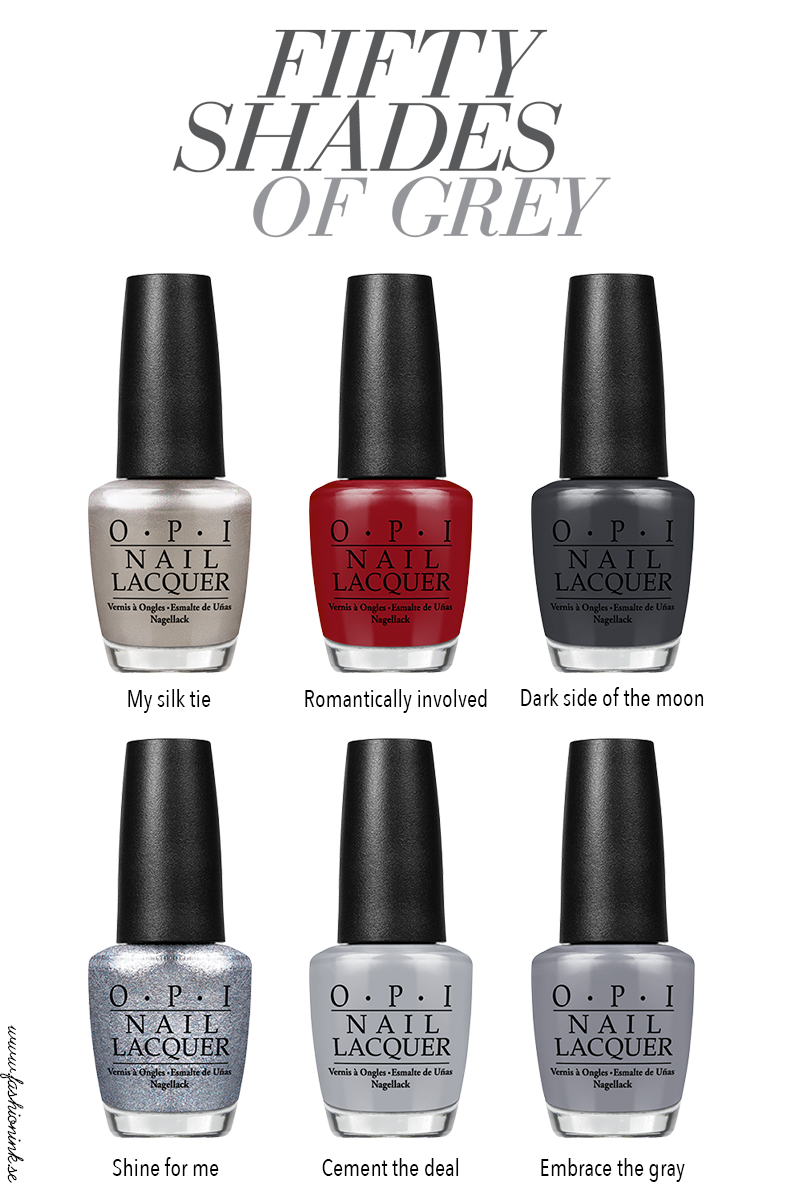 It's all about the tease
På alla hjärtans dag, 14/2 2015, släpps äntligen (?) filmen som är baserad på boken Fifty Shades of Grey. I god tid innan filmen har premiär så släpps en minikollektion från OPI med 6 nyanser av grått. Eller rättare sagt 5 nyanser av grått och 1 rött lack. De gråa lacken ska symbolisera Mr. Grey medan det röda då symboliserar Anastasia Steele. Kollektionen landar i butik nu i början på januari och kostar 155 kr/st. Kan man inte välja nyans så släpps också hela kollektionen i ett minikit som kommer att kosta 355 kr.
My Silk Tie – This silky, gleaming silver has got me all tied up
Romantically Involved – I'm in a deep relationship with this luscious crème red
Dark Side of  the Mood – This brooding, stormy charcoal is dangerously gorgeous
Shine for Me – This shimmering silver with subtle blue sparkle really turns me on!
Cement the Deal – I'd sign anything to get my hands on this stony, cool gray
Embrace the Gray – Let this chic, moody gray crème become one with you
Jag tycker att kollektionen ser riktigt fin ut så den tänker jag minsann spana in i butik. Något för dig?