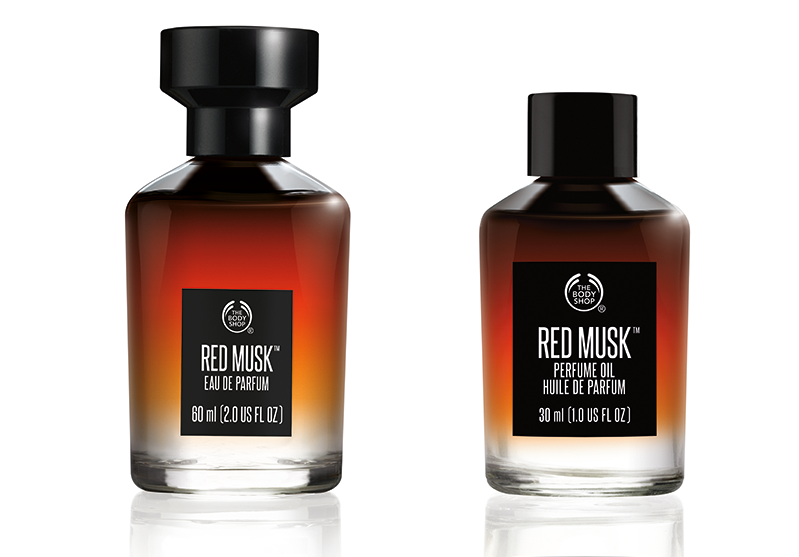 Den 25 september släppte The Body Shop en ny doft – Red Musk – som "skandaliserar parfymindustrin". Varför är den en sån skandal då? Jo doften har inga blomnoter! Denna feminina doft är en kryddig mysk med noter av peppar, kanel och tobak – inga blommor så långt näsan kan sniffa.
Doften blir ett rykande färskt bidrag till The Body Shops skandalösa dofthistoria. Med lanseringen av ikoniska White Musk® 1981, blev de pionjärer inom skönhetsindustrin genom att lansera den första syntetiska myskdoft där inga hjortar behöver lida som vid utvinningen av animalisk mysk. The Body Shop bröt mot reglerna istället för att använda parfymindustrins traditionella metoder, och skapade samtidigt nya förutsättningar för framtida doftproduktioner. Med lanseringen av Red Musk™ fortsätter The Body Shop i samma anda, genom att introducera en kollektion som utmanar konventionella idéer kring vad som räknas som feminin doft.
Red Musk lanserades som Eau de Parfum (425kr/60ml) och alkoholfri Perfume Oil (270kr/30ml) för en lockande första introduktion till kollektionen. Måste ta ett sniff tror jag minsann då jag är mycket spänd på denna doft.