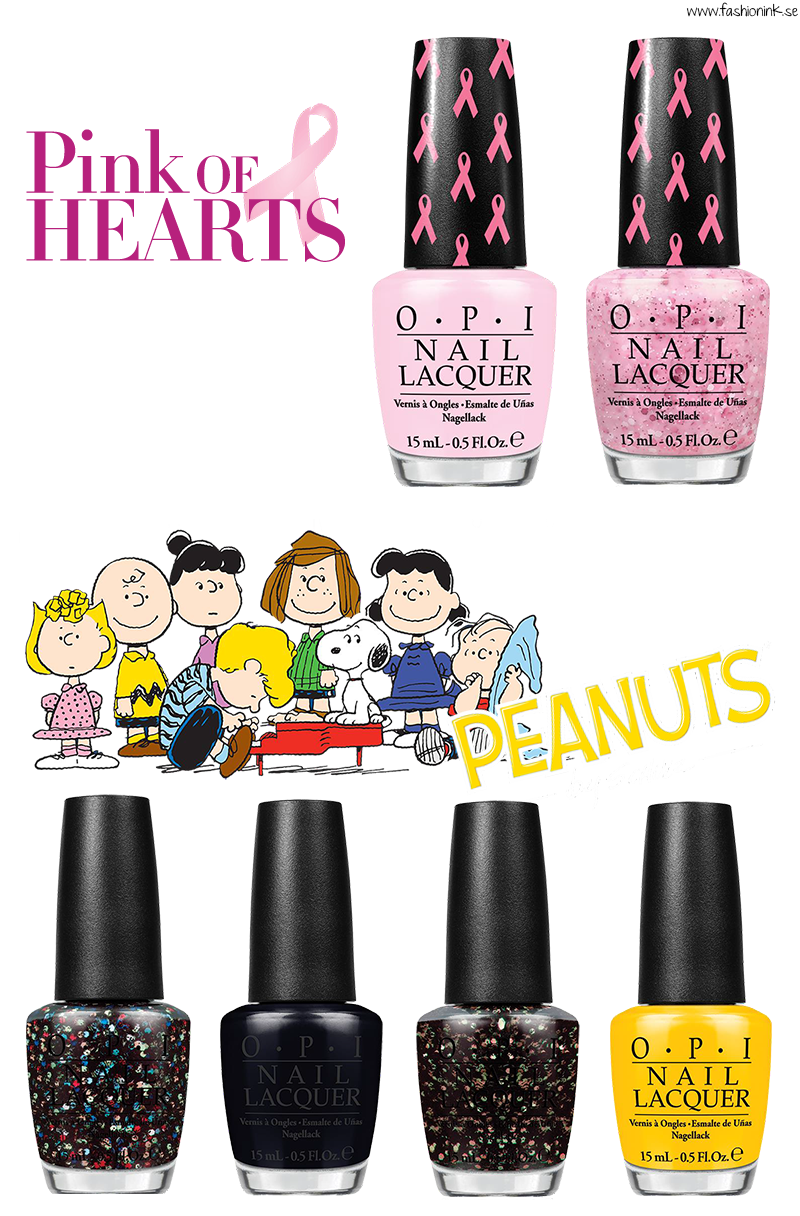 OPI brukar inte direkt snåla med produktsläppen och denna höst är inget undantag. Höstkollektionen har jag redan visat upp i ett tidigare inlägg och den finns ute i butik nu men det slutar som sagt inte där.
I slutet på september släpps årets lack till förmån för rosa bandet – Pink of Hearts. Den lilla kollektionen består av två lack, det rosa Mod About You och glitterlacket The Power of Pink. Pink of Hearts kommer säljas i en duopack med fullsize lack inklusive en rosa glitterfil med ett litet rosabandet hänge för 310 kr.
I början på oktober släpps halloween-kollektionen som har fått sin inspiration från Peanuts (Snobben). Kollektionen består av fyra lack (To Be Or Not To Beagle, Who Are You Calling Bossy?, Where´s My Blanket???, Good Grief) och är väldigt limiterad. Det vill säga hittar ni den så fundera inte för länge innan ett köp. De stora lacken ligger numera på 155 kr men Peanuts kommer även att säljas i ett minipack med alla fyra nyanser.