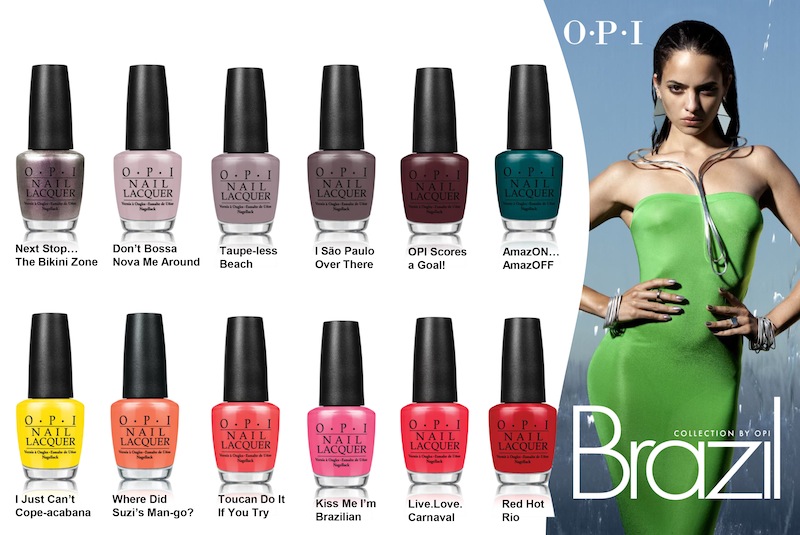 I förra veckan damp det ner pressinfo i min mail angående våren hos OPI. Jag tänkte att vi skulle kolla in vad som komma skall. Först ut är OPI´s vårkollektion som heter Brazil och som utforskar den exotiska världen och passionen för färg. Kollektionen består av 12 nyanser, vilka ni kan se ovan, men också av fyra minilack i liquid sand formula. Det senare kommer att säljas i ett kitt för ungefär 160 kr. De vanliga lacken ligger kvar på 150 kr/st. Av dessa nyanser vill jag gärna sätta tänderna i Where Did Suzi´s Man-go?, Toucan Do It If You Try och Live.Love.Carnaval. Kollektionen finns i butik från och med mitten på februari. Som vanligt så är Sanna en höjdare på flaskbilder och swatches.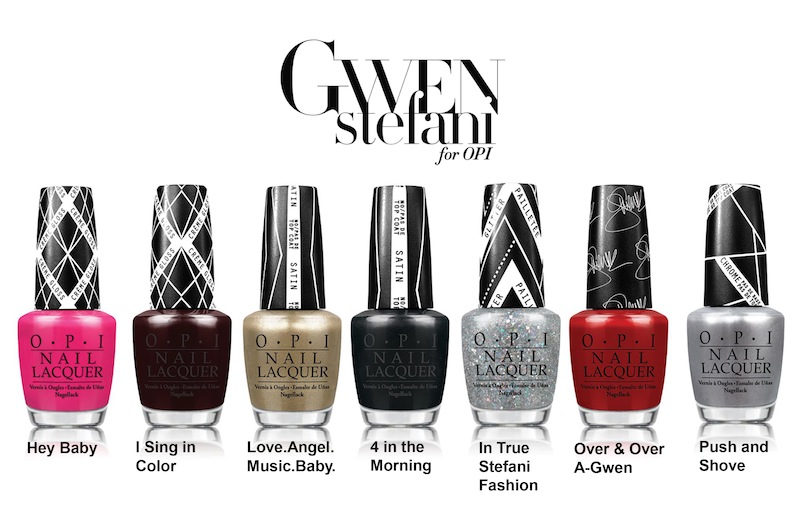 Som om vårkollektionen inte vore nog så släpps också en kollektion i samarbete med Gwen Stefani. Den här kollektionen består av 7 lack samt ett underlack (ej med på bild) och finns i butik i mitten på januari. Love.Angel.Music.Baby och 4 in the Morning är två lack med så kallad satinfinish och ska alltså inte ha överlack. Det röda Over & Over A-Gwen är ett signaturlack och kommer att säljas i en exklusiv box med begränsad tillgänglighet. Push and Shove kommer att säljas ihop med ett underlack vid namn Lay down that base som ska skapa en högteknologisk chrome finish. Återigen har Sanna swatchat.
Vad tycker ni om kollektionerna?