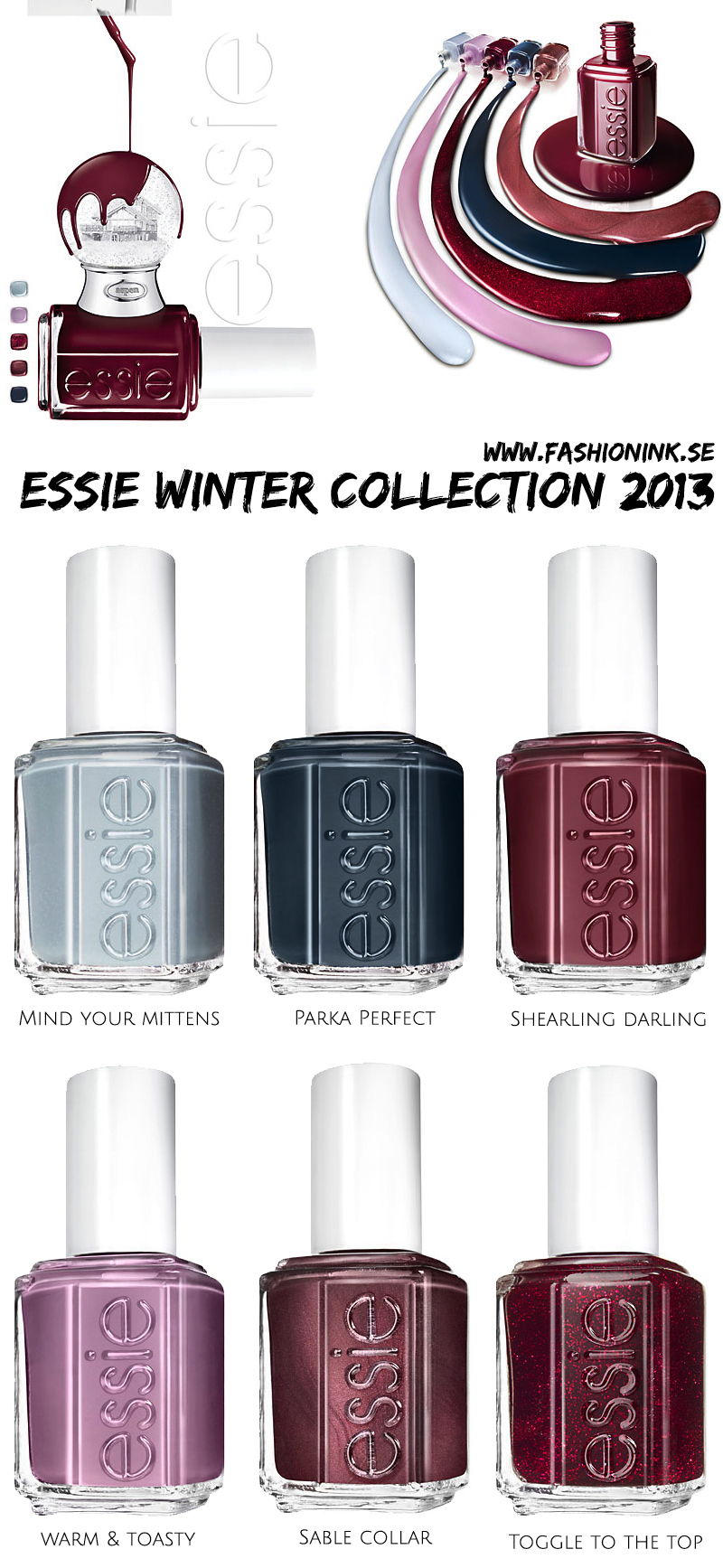 Vintern är på väg – och med det, en påkostad lineup av säsongens finaste nödvändigheter i sex fantastiska nyanser. Härmed presenterar jag Essies vinterkollektion 2013. En av två kollektioner kanske ska tilläggas då de även släppt en effektkollektion, men mer om den en annan gång. Vinterkollektionen finns i butik nu och ett lack kostar i vanlig ordning 129 kr.
Mind Your Mittens – deep, double diamond black teal
Parka Perfect – serenely shimmering alpine gray
Shearling Darling – rich, plush ebony red
Warm & Toasty Turtleneck – wisteria pink angora
Sable Collar – luxurious pearlescent cocoa plum
Toggle To The Top – sparkling crushed garnet red
Jag älskar den här kollektionen och i mina ögon är den betydligt bättre än höstkollektionen. Mina två absoluta favoriter är Warm & Toasty Turtleneck (missade tydligen hela namnet i kollaget) och Sable Collar. Så vackra! Swatches hittar ni här och här. Så säg mig, vilken nyans är din favorit?