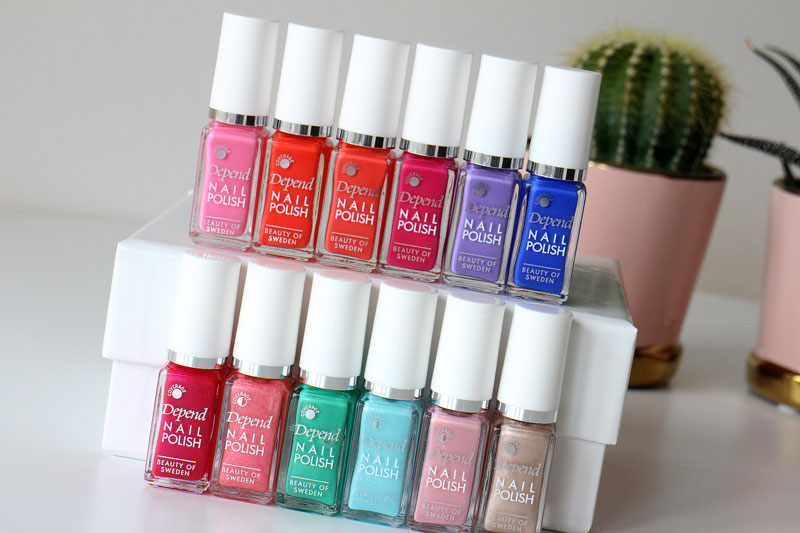 514, 515, 516, 517, 518, 519, 520, 521, 522, 523, 524, 525
Den här sommaren upptäcker vi regnskogarna under ytan, korallreven. Härligt skarpa kulörer möter ljusare nyanser och du finner både solida lack, skimmer- och glitterlack i kollektionen. Låt korallreven och deras oändligt magnifika färger inspirera dig i sommar och dyk ner i vår färgsprakande sommarkollektion In the Coral Reef.
Den här sommaren bjuder Depend in till två färgsprakande kollektioner. Den översta In the Coral Reef består av 12 lack i olika formulas men där samtliga verkligen andas sommar. Den övre raden är mina favoriter och jag har svår beslutsångest om vilken nyans jag bör testa först. Kollektionen landar i butik den här veckan och lacken kostar 25 kr/st.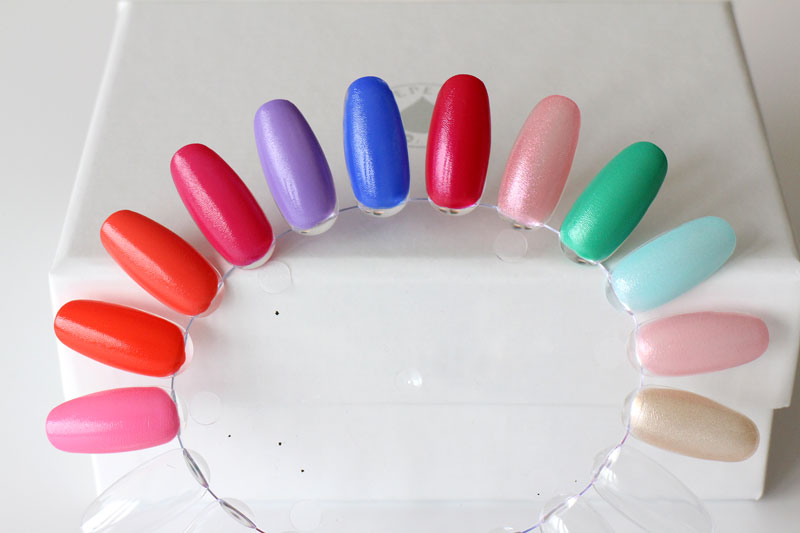 514, 515, 516, 517, 518, 519, 520, 521, 522, 523, 524, 525
---
514, 515, 516, 517, 518, 519, 520, 521, 522, 523, 524
I sommar skickar vi hem vykort från färgrika Cuba. Ett karibiskt paradis. Vi inspireras av en explosion av starka färger med tropisk känsla varvade med ljusare toner. Matcha de gamla amerikanska bilarna som passerar på gatorna eller stick ner dina solbrända fötter i den kritvita sanden med en somrig nyans på tånaglarna. Med färgerna från With Love from Cuba kommer du att känna rytmerna av salsan sommaren 2017.
Den andra kollektionen består även den av 12 nyanser (1 saknas dock på bilden) och är inspirerad av Cuba – som så många andra kollektioner i år. Även här är det den övre raden som lockar allra mest – jag är inte så förtjust i skimmerlacken. Det blåa lacket är helt underbart och förmodligen det första jag lär testa ifrån kollektionen. With Love from Cuba lanseras under den här veckan och även dessa lack ligger på 25 kr/st.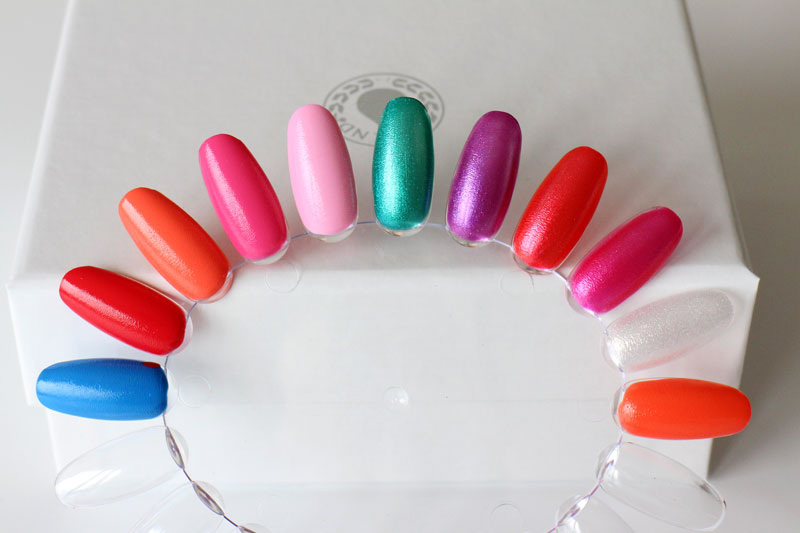 514, 515, 516, 517, 518, 519, 520, 521, 522, 523, 524