Inlägget innehåller annonslänkar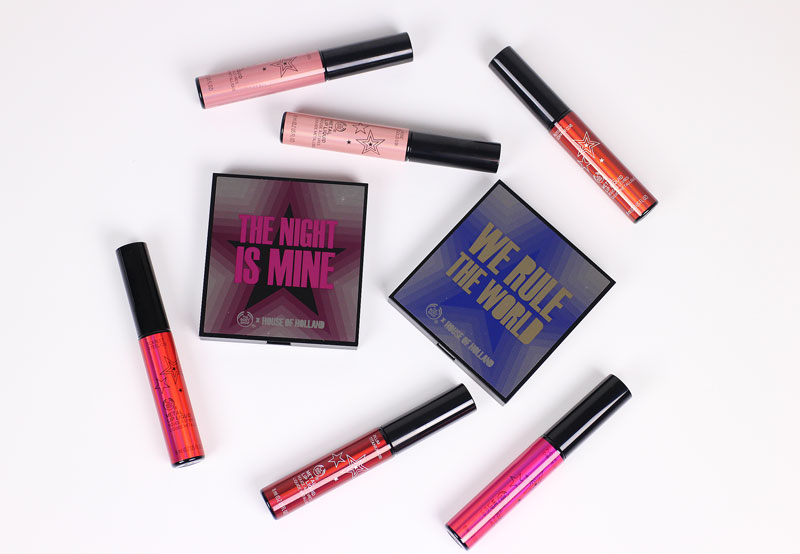 I julklappen ifrån The Body Shop* som jag visade tidigare i veckan hittade jag även delar av deras vintermakeup. Som ni säkerligen redan vet så har The Body Shop haft ett samarbete med modehuset House of Holland under hösten och vintern vilket resulterat i ett flertalet produkter med specialdesign. Dessa makeup-produkter är inget undantag.
Vinterns festmakeup hos The Body Shop i 80-talets anda med glitter, glam och disco i fokus. Exprementera med metalliska läppfärger, holografiska nyanser och massor av glitter. Med årets kollektion vill TBS bjuda in till lekfulla och kreativa makeuper. Produkterna jag har att visa upp idag är bara en del av vinterkollektionen och det verkar vara si och sådär med lagerhållningen på webbshoppen men är ni sugna på någon produkt så kolla in era närmsta butiker. Skulle tro att mycket ur kollektionen har gått på rea.
METAL LIP LIQUIDS, 95 KR
The Body Shops flytande läppstift har i denna kollektion fått en metallisk finish. Metal Lip Liquids kommer i sex olika nyanser och samtliga är välpigmenterade måste jag säga (och jäkligt svåra att tvätta bort haha). Formulan på dessa är en mousseliknande formula och de känns väldigt sköna på läpparna trots sin matta och metalliska finish. Väl värda att kolla in om du vill bära något roligare på läpparna framöver. Jag blev oväntat förtjust i samtliga nyanser.

Scarlet Steel, Plum Titanium, Pink Nickel, Rose Gold, Fuchsia Chrome, Russet Copper
THE BODY SHOP X HOUSE OF HOLLAND ULTIMATE ALL-IN-ONE PALETTES, 275 KR
I kollektionen hittar vi även två ögonskuggspaletter där en representerar dagtid och en kvällstid. Själv säger jag som så att bär dem när du vill och hur du vill. Den vänstra paletten heter The Night is Mine och innehåller mörkare nyanser på skuggorna och ett mörkt läppstift. Den högra paletten heter We Rule the World och innehåller istället lite ljusare ögonskuggor samt ett knallrosa läppstift. Highlightern är densamma i båda.
Jag hade inte läst något om paletterna innan jag satt fingrarna i dem och blev så chockad över att de innehöll varsitt läppstift. Vilken rolig överraskning. We Rule the World är min favorit av de två men båda är väldigt fina. Highlightern som medföljer är otroligt fin och kommer säkerligen att bli en ny favorit.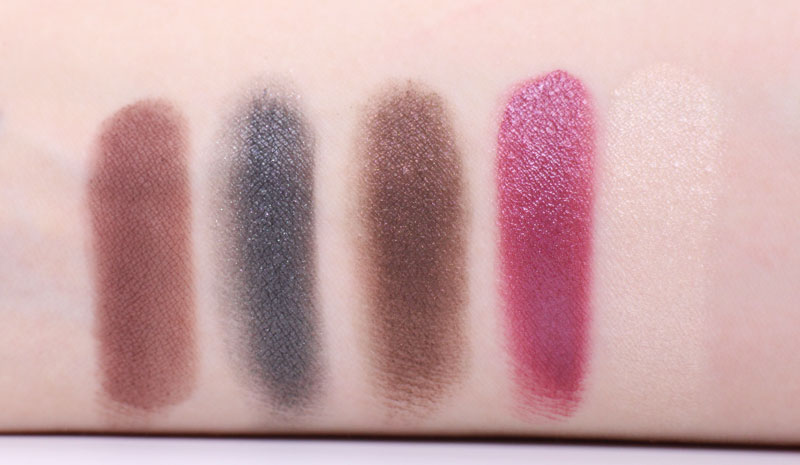 The Night Is Mine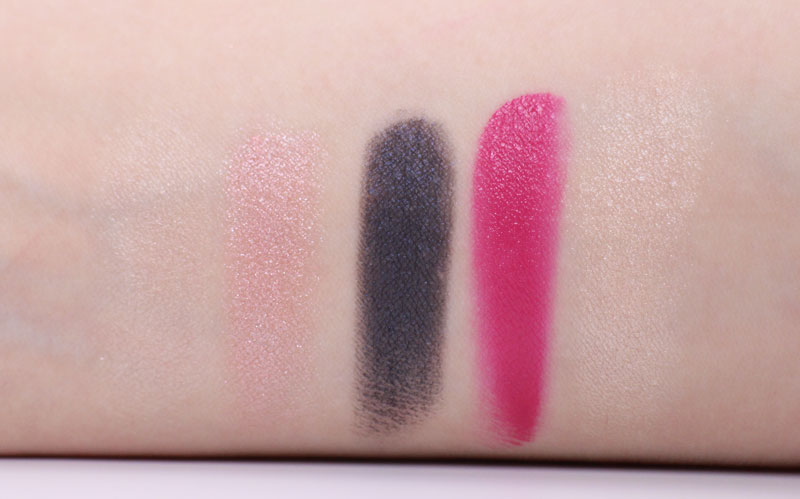 We Rule The World
Inlägget innehåller pressutskick