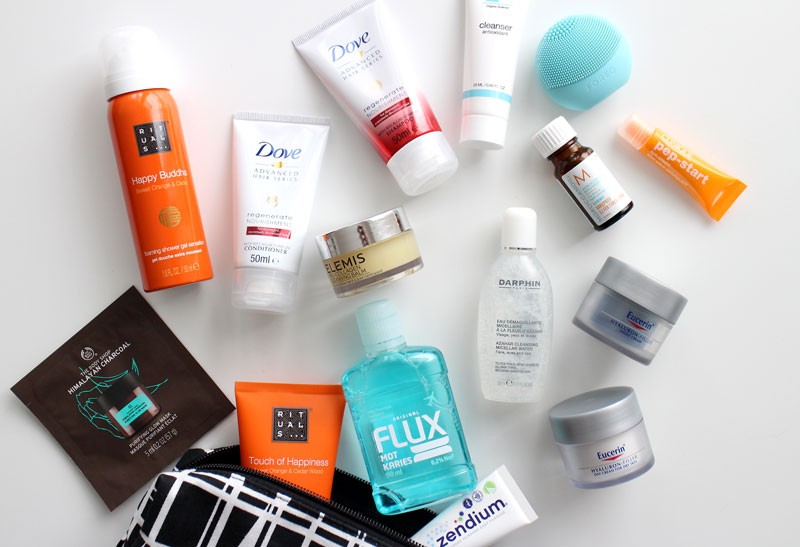 Imorgon åker jag upp till Stockholm där jag ska roa mig resten av veckan. Det har varit lite si och så med denna resa och jag har inte riktigt vetat om jag kan eller bör åka iväg. Målet är givetvis Daisy Beauty Expo som i år är under två dagar. Fredag är vigd åt föreläsningar större delen av dagen medan själva mässan är på lördag. Självklart är detta något jag har sett fram emot i månader men i och med att jag dels blev sjukskriven för ett par veckor sedan har jag brottats med tanken på om jag verkligen borde åka. Som sjukskriven har jag verkligen fått kämpa mot mina egna demoner och en känsla av att känna sig ständigt skyldig om jag gör något annat än att sitta hemma framför tv;n. Men så måste jag också inse att jag måste få göra saker som jag mår bra av och att åka iväg är en sådan sak. Dessutom har Sixten varit dålig de senaste dagarna och varit inlagd på djursjukhuset men han är hemma nu och mår bättre så jag har valt att åka iallafall. Han har ju Rickard här hemma och ska vi vara helt ärliga så föredrar han Rickard alla dagar i veckan framför mig. Nå väl, jag åker upp redan imorgon så jag har en nästan helt obokad eftermiddag och kväll i Stockholm. När jag kommer upp ska jag först checka in på mitt hotell och sen ska jag nog ta en liten tur på stan. Känner jag mig rätt så lär jag väl hamna inne på Sephora där jag lär dregla, skriva meterlånga önskelistor i huvudet och fönstershoppa i timmar. Framåt kvällen har jag ett möte hos MAC och sen är resten av kvällen fri.
Vanligtvis när jag reser så packar jag alltid med mig provpåsar av alla dess slag men den här gången tänkte jag packa med mig lite större prover istället. Nu när jag ändå har samlat på mig en del av mina favoriter i miniformat, vilket är så tillfredsställande. Förra året lärde jag mig dock att en borde packa lätt för att få med sig allt mässmaterial hem igen och eftersom jag nu reser ensam (och därmed inte kan ta upp hälften av Rickards väska också) så borde jag kanske hålla mig till provpåsar. I värsta fall får jag väl köpa mig en väska till. Här ovan är iallafall det som ska få följa med mig till storstan. Det enda som saknas egentligen är ett torrschampo och ett hårspray. Jag vet att mina favoriter ifrån Moroccanoil finns i miniformat så det måste jag verkligen införskaffa mig till nästa resa! Mina travel essentials för denna resa är:
♥ Rituls Happy Buddha Shower Foam
♥ Rituals Touch of Happiness Body Cream
♥ Moroccanoil Oil Light
♥ Dove Regenerate Schampoo
♥ Dove Regenerate Conditioner
♥ Foreo Luna Play
♥ Cicamed Cleanser Antioxidant
♥ Elemis Pro-Collagen Cleansing Balm
♥ Darphin Azahar Cleansing Micellar Water
♥ Eucerin Hyaluron Filler Day Cream
♥ Eucerin Hyaluron Filler Night Cream
♥ Clinique Pep-Start Eye Cream
♥ The Body Shop Himalayan Charcoal Glow Mask
♥ Zendium Tandkräm
♥ Flux Munskölj
---
Vad tar du med dig på resan? Provpåsar, större samples eller dina ordinarie produkter?