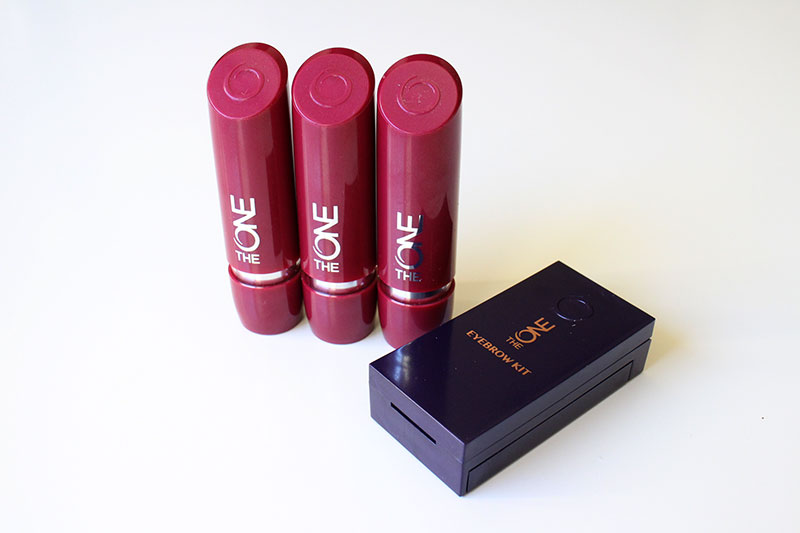 Årets bästa tid är nu! När en säsong går mot sitt slut och en annan tar vid. Varför kanske du undrar och det är enbart för alla fantastiska nyheter som nu landar i butik. För ett par dagar sedan fick jag hem ett par makeup-nyheter från Oriflame som jag tänkte visa upp idag. Nyheterna har släppts och hittas lättast i Oriflames egna webbshop.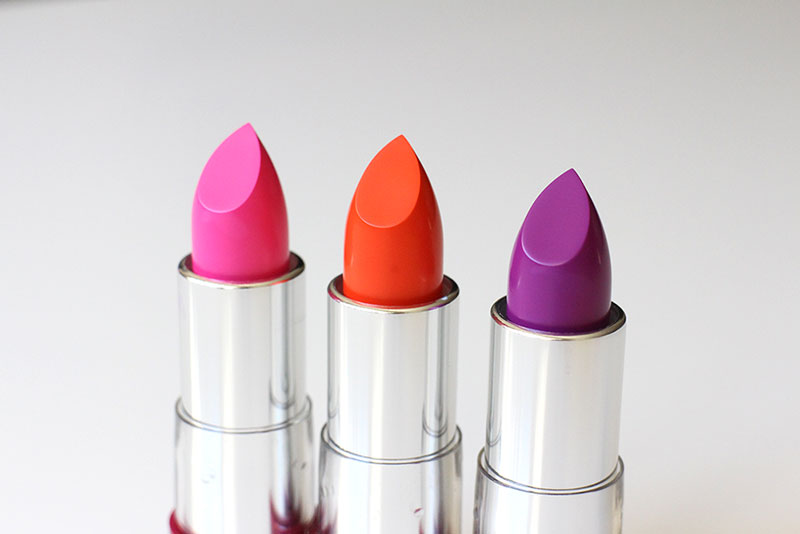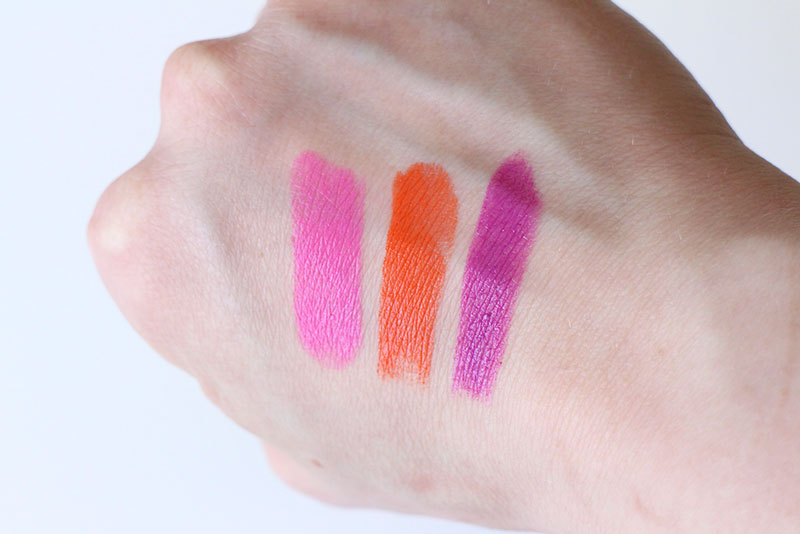 Flamingo Fuchsia // Orange Pop // Vivid Violet
En nyhet från Oriflame är läppstiftskollektionen The ONE Intense Collection som består av 10 färgstarka nyanser (129 kr/st). Med denna kollektion hoppas Oriflame att vi kommer att tillföra lite extra drama till våra höstlooks. Jag kan garantera att jag blev smått chockad när jag öppnade hylsorna och ännu mer chockad när jag blev stormförtjust i den lila nyansen Vivid Violet. Så fin! Läppstiften som har det djävulskt långa namnet – The ONE 5-in-1 Colour Stylist Lipstick Intense Collection – ska ge en fyllig färg, en semimatt finish och återfukta läpparna med hjälp av gojibär, jojoba- och avokadoolja. Nyanserna jag fick hem är vågade men så läckra. Formulan är underbar att jobba med, glider på lätt och ger intensiv färg i ett svep. Hur hållbarheten är kan jag tyvärr inte säga något om då jag inte vågat använda någon nyans en längre stund. Jag ska härmed bli bättre på att våga färg!
Olika former av brynkit har vi ju sett den senaste tiden och nu har även Oriflame släppt en variant – The ONE Eyebrow Kit (145 kr). Eller så har den funnits tidigare men förpackningen har gjorts om. Något osäker på den punkten. Hur som helst så består detta brynkit av två olika bruna nyanser, ett brynvax samt två vinklade borstar för en precis applicering. Kitet är litet och behändigt, perfekt att ta med sig i väskan med andra ord. Själv är jag inte så kompis med brynskuggor utan föredrar pennor men jag ska så småningom testa detta kit. Jag måste bara köpa en grym brynborste först för de här små som följer med är något för breda för min smak (om än perfekt för en resande själ).
---
Produkterna är utskickade för eventuellt påseende via pressutskick. Mina åsikter i inlägget är mina och kan inte påverkas av varken Oriflame eller en tredje part.