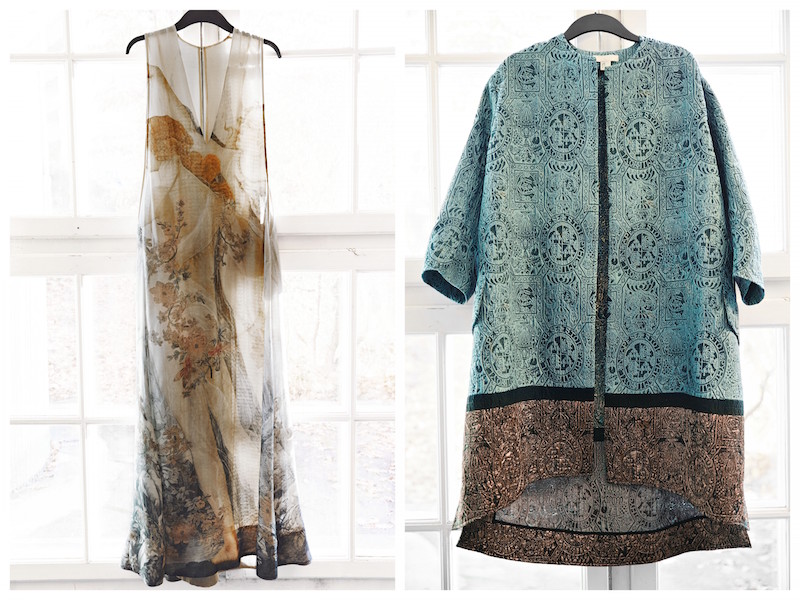 Vårens Conscious Exclusive-kollektion ifrån H&M är inspirerad av den konst och design en kan hitta i arkivet hos Musée des Arts Décoratifs på Louvren i Paris. I samband med invigningen av utställningen Fashion forward – Three centuries of fashion den 7 april lanseras H&M:s nya Conscious Exclusive-kollektion och Julia Restoin Roitfeld, parisisk art director, stilikon och hållbarhetsförespråkare, är kampanjens ansikte utåt.
"Det är en ära för mig att vara ambassadör för ett sådant unikt projekt. Idén att skapa en kollektion inspirerad av konst- och modehistoria är briljant – speciellt när plaggen är tillverkade i nyskapande och hållbara material som representerar modets framtid", säger Julia Restoin Roitfeld. Julia har en utpräglad personlig känsla för stil och är känd för sitt avslappnade, medvetna och stilsäkra uttryck.
Vårens Conscious Exclusive-kollektion har tagits fram av H&M:s designteam i nära samarbete med Musée des Arts Décoratifs. Inspirationen kommer dels från de historiska modesamlingarna dels från verk av stora konstnärer såsom Gustave Moreau. Resultatet är en modern festkollektion med en historisk touch.
"Den här kollektionen tar hållbart mode till en helt ny nivå. Med innovativa material som pärlor av återvunnet glas samt Denimite ‒ ett material tillverkat av återvunna denimplagg ‒ har vi skapat en samtida hållbar kollektion som andas sofistikerad charm", säger Ann-Sofie Johansson, kreativ rådgivare på H&M.
H&M är exklusiv sponsor för den kommande utställningen Fashion forward – Three centuries of fashion , där även plagg ur H&M:s arkiv kommer att visas – exempelvis en siluett från det första designersamarbetet med Karl Lagerfeld 2004 samt en look från den nya Conscious Exclusive-kollektionen, som för övrigt består av plagg och accessoarer för dam och som kommer att säljas i cirka 180 butiker världen över samt online från den 7 april.