Inlägget innehåller annonslänkar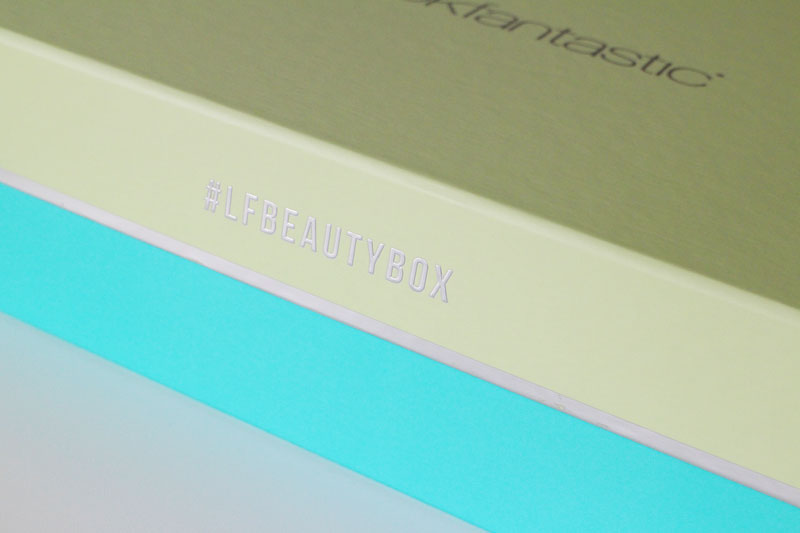 Jag tänkte avrunda och säga hejdå till april genom att visa upp månadens boxar ifrån Lookfantastic* och Glossybox*. Två väldigt bra boxar den här månaden i mitt tycke men vi börjar med en titt på boxen ifrån Lookfantastic.
Temat för april hos Lookfantastic är "Beauty Awakening" vilket syftar till att det nu är dags att väcka hyn till liv genom att uppdatera våra skönhetsrutiner och testa nya varumärken. Boxen – som denna månad är grön – innehåller 6 produkter ifrån några av LF favoritmärken. Min box innehöll:
♥ Dr Botanicals Vegan Bergamot & Poppy Seed Soap (full size 100 g)
♥ Nip+Fab Glycolic Fix Daily Cleansing Pads (travel size 10 pads)
♥ Nuxe Créme Fraîche de Beauté (travel size 15 ml)
♥ Glamglow Supermud Clearing Treatment (travel size 15 g)
♥ Emma Hardie Moringa Cleansing Balm (travel size 15 ml)
♥ Pür Fully Charged Mascara (travel size 4 ml)
Vilken rolig box! Jag ser faktiskt fram emot att testa varenda produkt i boxen men mest nyfiken är jag på produkterna ifrån Emma Hardie, Glamglow och Pür. Lite tråkigt kanske med nästan bara miniprodukter i månadens box men å andra sidan tycker jag att produkterna känns så pass intressanta att det är förlåtande. Den bästa boxen på länge i mitt tycke! Den kommande boxen i maj har temat The Beauty Bazaar och innehåller bland annat ett serum ifrån Avant och en contourpalett från Sleek. Spännande! Vill du läsa mer om Lookfantastic Beauty Box eller köpa dig en egen så kan du göra det här*.
---
Vad hade Glossybox att bjuda på då? Jo hör och häpna en box jag gillar till 100%. När hände det senast? Temat för månadens box lyder "Hey Beautiful!" och GB vill med denna box fråga oss vad skönhet är för var och en av oss? För Glossybox menar på att det är individuellt och det inte finns några rätt eller fel. Så sant så. Fint tema om en något luddigt. Min box innehöll:
♥ Foot Mender All In One (travel size)
♥ The Body Shop Lip Juicers (full size)
♥ Karl Lagerfeld & Modelco Baked Highlighter (full size)
♥ Luxie Beauty Fan Brush
♥ Beautaniq Beauty Blush Serum (full size)
♥ Always Dailies Singles To Go (bonusprodukt)
4 av 5 produkter i full size samt en bonusprodukt? Vilken box! Jag gillar flera av produkterna i månadens box och ser fram emot att testa flera av dem. Foot Mender var jag nära på att köpa nyligen då jag ville ge mina fötter lite extra kärlek och så fick jag en i liten i boxen som jag tänkte testa först. Har bara använt den två gånger hittills men mina fötter är lenare än någonsin så jag kommer definitivt att köpa en full size. En väldigt bra box kort och gott. Den kommande boxen har temat "The Map Box" och kommer bland annat att innehålla en eyeliner och en K-beauty inspirerad rengöring. Vill du beställa en egen prenumeration så kan du göra det här*.
Inlägget innehåller pressutskick