Inlägget innehåller annonslänkar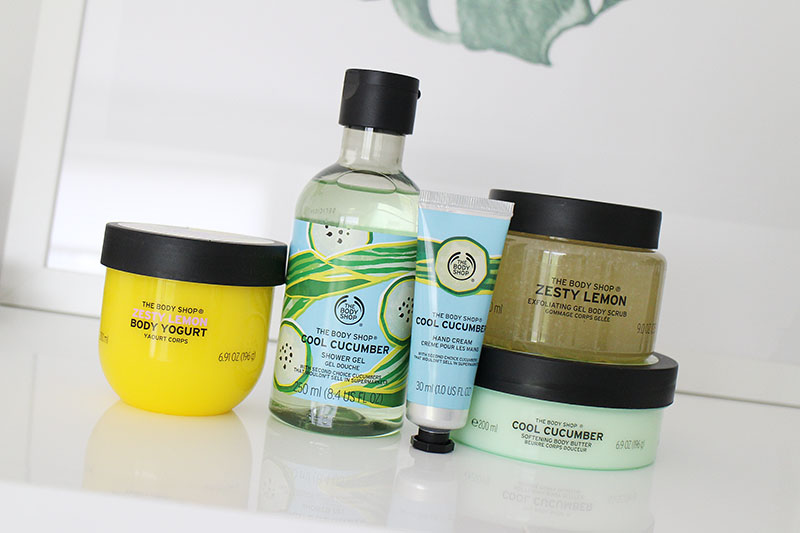 Varje sommar lanserar The Body Shop* en limited edition doft. I år slog företaget på stort och lanserade inte bara en utan två nya limiterade sommardofter. Cool Cucumber och Zesty Lemon närmare bestämt. Som namnen antyder har vi här två fräscha dofter av gurka och citron. Gurkorna och citronerna som gått åt till produkterna har varit produkter med så kallade skönhetsfel och som inte "gått" att sälja i livsmedelsbutiker. Citronerna till exempel har varit för knöliga och gurkorna har varit för krokiga. Jag gillar båda serierna väldigt mycket men kanske främst Zesty Lemon. Serierna är som sagt tillfälliga så passa på om du är nyfiken på någon av produkterna. Flera av dem finns kvar online*.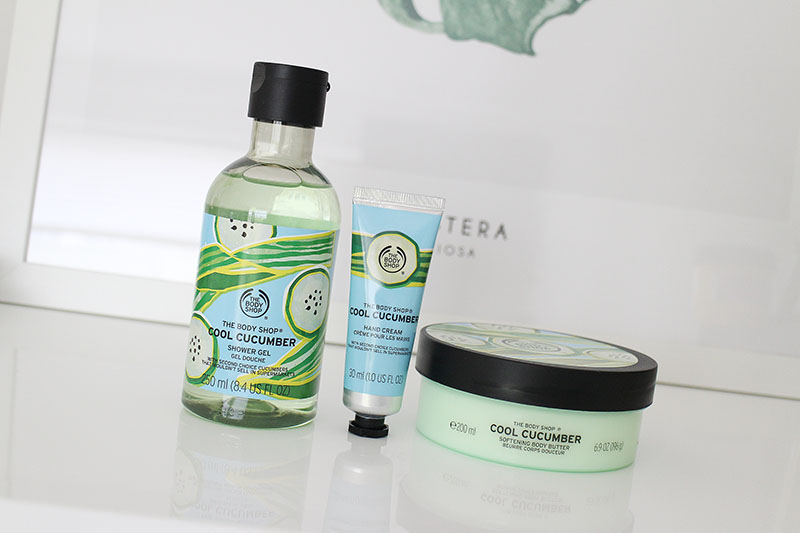 Cool Cucumber – serien består av fyra produkter; duschkräm, handkräm, body butter och body yogurt. Doften är till en början lätt och fräsch men övergår snabbt till att dofta mentol. Tänk Vicks Blå ungefär. Det är förvånande att The Body Shop inte är mer tydliga med att produkterna innehåller och doftar mentol. Det är ändå en doft många har svårt för eftersom den kan bli stark. För min del gör det mig inget – jag tycker som sagt att det är rätt uppfriskande. Dock blev jag chockad vid första användningen eftersom det inte var väntat. I och med mentolen så är body buttern till exempel väldigt kylande. En skön och härlig effekt varma sommardagar.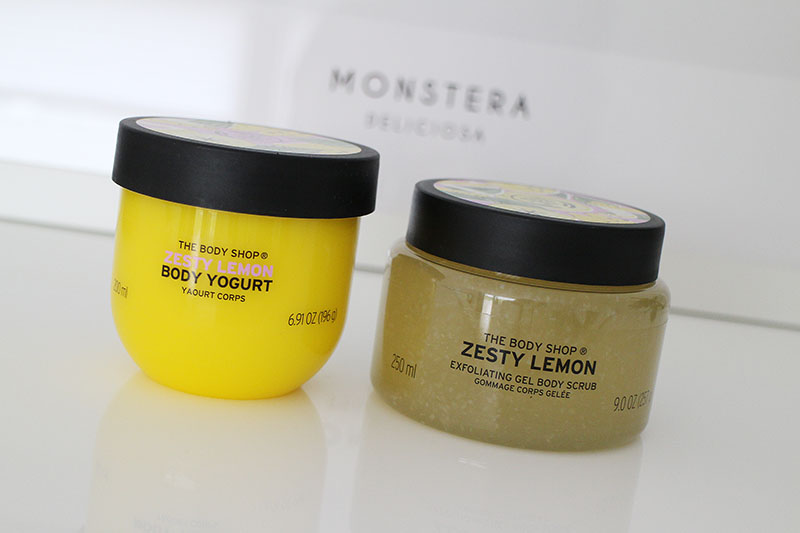 Zesty Lemon består av tre produkter; body yogurt, skrubb och duschkräm. Om du förväntade dig en söt och kaksliskig citrondoft så kommer du att bli besviken. Här snackar vi doft av syrlig nypressad citron. Jag älskar den! Har ni hängt med ett tag så vet ni säkert att just The Body Shops Body Yogurt är en stor favorit hos mig och inte förvånande nog så är min Zesty Lemon Body Yogurt snart slut. En fantastisk produkt!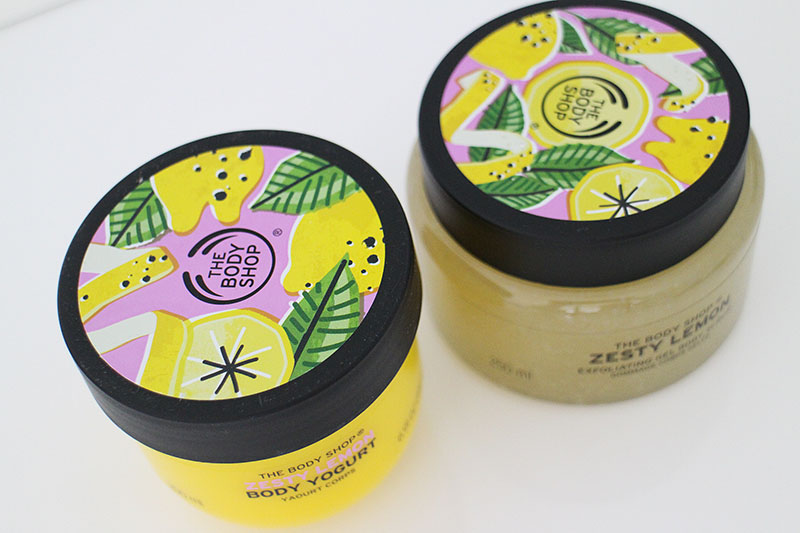 Förpackningarna är så fina!