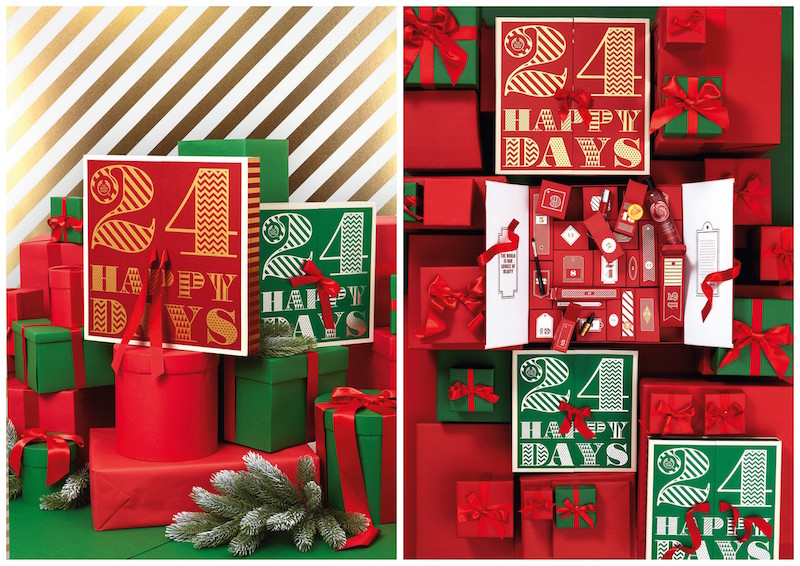 Så vankas det snart jul igen och även i år går det att unna sig en lyxig adventskalender ifrån The Body Shop. Adventskalendrarna ifrån TBS brukar vara en stor succé och till skillnad från tidigare år så lanserar TBS i år fem olika varianter.
Exklusivt i butik finns tre stora adventskalendrar:
– Luxury 800 kr (värde 1260 kr)
– Deluxe 1000 kr (värde 1595 kr)
– Ultimate 1200 kr (värde 2230 kr)
Exklusivt på webbshopen finns två mindre varianter:
– 24 Happy Days Advent Calendar 900 kr (värde 1470 kr)
– 24 Happy Days Advent Calendar Premium 1100 kr (värde 2100 kr)
Förra året hade jag själv en Ultimate och även om jag inte var helt nöjd med innehållet så är jag bra sugen på att slå till på en mindre kalender i år. Jag upplevde nämligen att Ultimate innehöll flera bästsäljande produkter ur det ordinarie sortimentet medans de mindre kalendrarna innehöll både bästsäljare, makeup och produkter från julkollektionerna. Såklart kan det ju ändras från år till år och vill man vara riktigt säker på innehållet så går det att fråga efter en innehållsförteckning.
---
The Body Shop samarbetar med den internationella organisationen WaterAid för att förändra liv genom att skapa långsiktig tillgång till rent vatten. För varje adventskalender som säljs, kan WaterAid ge en familj i Etiopien en dags tillgång till rent vatten. Målet för samarbetet är att ge 1000 familjer i Arba Minch i sydöstra Etiopien långsiktig tillgång till rent vatten.